Earlier this month, I officially joined forces with Thomas Griffin in a cash/equity deal where two of his products, SoliloquyWP and Envira Gallery, became part of the Awesome Motive family.
When we made the announcement, several folks reached out to congratulate me. Some friends asked about my decision and wanted to learn more about the process, our relationship, how did I pick my business partner, etc.
Over the past 12 years in business, I have witnessed first-hand on how lucrative a good business partnership can be. On the other hand, I have also experienced what happens when you pick the wrong business partner. In short: it is a disaster.
Overtime, I have learned these 7 tips that you should consider when choosing your business partner.
1. Prepare for a Marriage
A wise advice my great-uncle once gave me: business partnership is like marriage without sex.
Of all the things to look for in a partner, the most important is that they share your values and vision.
There is no such thing as a perfect business partner. You will have arguments, and you will get on each other's nerves (sometimes that's good because it pushes you to do better).
What's essential is that you need to be able to communicate effectively to make decisions, set goals, and grow your business.
If your partner does not share the same values and vision, then it will make the communication very difficult. You will find a lot of resistance, and it will be extremely difficult to be successful.
2. Make Sure Your Skills Compliment Each Other
My long-time mentor always say: partner with those who compliment your skills, and hire those whose skills are identical to yours.
Having two people with same skill set running an operation is an invitation to conflict and disaster.
You must make sure that your partner's skill set compliments yours.
For example: Thomas' strength is coding and leading the technical side of business which is why he's the CTO. My strength is in the marketing and business side of things which makes us stronger together.
The idea is where one is lacking, the other has to be very good.
3. Go on Partner Dates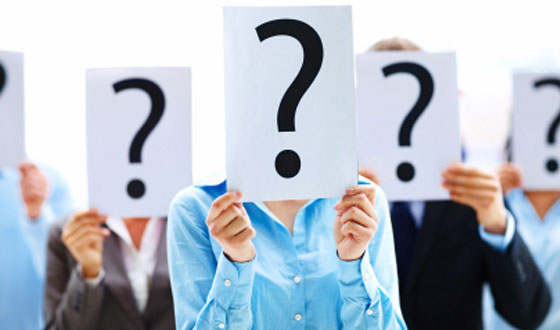 You don't really marry someone without getting to know them right.
No matter what your first impression is, I highly recommend that you spend the necessary time to really get to know each other.
One of my biggest mistake in my earlier partnerships was that I rushed to the decision. I met the guy during the day at a conference. We hung out at night and quickly started working on a project.
After few months into it, I realized that we had huge personality differences. I thought we had the same vision of success, but I was so dead wrong. I thought I knew the guy, but had I spent more time with him, I probably would have made a different decision.
You want to make sure that the partnership is a good fit for both parties. Also be open to admit that you might be the crazy one.
With Thomas, I first met him at WordCamp Atlanta 2012. That's before he launched Soliloquy WordPress Slider. We talked about what he was working on, and I really liked him.
We exchanged few emails back-and-forth regarding one of his other free plugins.
Later that year, we met again at WordCamp Raleigh where I had much more in-depth conversations with him. While the idea for OptinMonster had been brewing in my head, and I even had a prototype on List25, we didn't partner up just yet.
We decided to work on a small passion project first, Floating Social Bar.
I had already built a prototype of Floating Social Bar that was running on WPBeginner, so there wasn't much to lose. I asked Thomas, who is a far better developer than me, to see if he wanted to polish up my code (in other words rewrite majority of it) and make it available for public use.
This allowed us to see how well we worked together. We did an excellent job and the plugin has over 82,000 downloads at the time of writing this post.
We took a 3 day trip with just the two of us where we hung out and talked about life/business.
When I said go on partner dates, I really mean it.
It's much better to spend the time and get to know one another before you start the business vs. after you start the business.
4. Make Sure You Speak the Same Language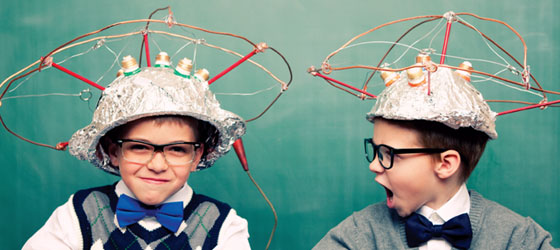 The point of taking partner dates is to ensure that you're speaking the same language.
You want to make sure that your definition of certain words are the same.
While everyone wants to have a successful business, each person's definition of success is different.
What a goal might mean to you, might not be the same for the other person. Make sure your definition of goals and milestones are the same.
Make sure your definition of deadlines are the same.
Often a lot gets lost in translation, so it's best to have everyone on the same page, speaking the same language.
5. You Must have Financial Stability
Always make sure that your potential partner is not in the middle of a financial crisis.
This might be an uncomfortable question to ask, but you need to ask it.
Trust me, if you don't, then you will have future conversations that are a lot more uncomfortable.
Remember, running a small business requires a lot of focus, time, and energy. If your partner is in the middle of a financial crisis or another personal challenge, then it will carry over into the business.
You want to make sure that your partner is financially stable and don't have any serious personal life challenges.
6. What's the Immediate Impact to Your Business?
When you partner with someone, then you usually end up giving equity (control). After doing your due diligence (1-5), you have to ask yourself: how will this person immediately impact my business?
Sometimes the partner might bring their financial resources. Other times, they might bring a strong network, credibility, and industry connections.
The immediate AND long-term impact must have huge up-side for both parties involved.
7. Let the Lawyers do their Job
Often folks shy away from lawyers. Why pay the legal fees, when I can do a google search and write up an agreement?
Well for the same reason why you won't perform your own open-heart surgery.
Let the lawyers do their job. You're about to make a huge business decision, and you want to make sure that you do it the right way.
You need to add safe-exit options, proper operating agreements, etc.
The concept of joining forces / merging can be scary. However if you have done steps 1 – 7, then it should definitely help you choose the right business partner.
Don't forget to check out our new products: Soliloquy and Envira Gallery. Also make sure you follow Thomas on Twitter, he's a pretty cool guy.