What if I tell you that you don't have to make the same mistakes as others have in the past?
What if you can skip those old mistakes and get a head start?
Now that's an unfair advantage. It definitely helped me come this far in my business. Let me show you how you can take advantage of this too.
The key to getting this unfair advantage is to make friends that help each other. (i.e learn to learn from each other's experiences).
After talking with many entrepreneurs over the years, the common problem that I've found is that most feel that they're alone in their journey when they really aren't. This is a rookie mistake.
There is a 100% chance that someone somewhere has done (or doing) what you're doing in one way or another (sometimes in a completely different industry) who can help you.
Sometimes these people are right in front of you. All you have to do is take the initial step.
Let me tell you a story about my friend David Henzel. He's the co-founder of MaxCDN, content delivery network that I use for all of my sites.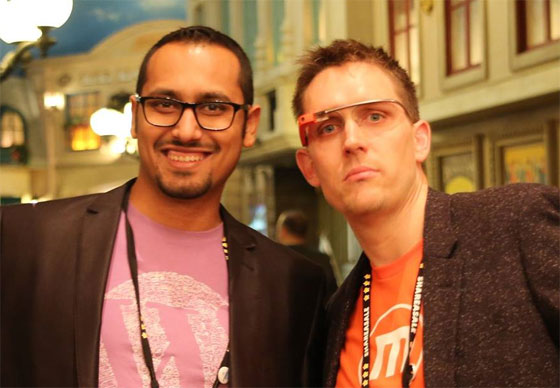 In early 2010, I got an email from his company which looked like a sales pitch, but it wasn't. I decided to mark it as "read it later" and never got back to him. His assistant followed up, but this time I actually took the time to do the due diligence.
Shortly after I met him in person at a business event, and I knew that we had a lot in common despite the fact that our business was in two different industries.
We began having regular calls to see how we can help each other. The calls always ended up being about the growth challenges that we were facing. Either we knew how to solve the problem or knew of someone that could.
Long story short, we helped each other avoid making the same mistakes and grow our businesses.
On the side, what started out as a business relationship quickly turned into a very good friendship.
Now let me talk about something more common: mastermind groups.
What is a mastermind? I like the definition by Napoleon Hill in his book Think and Grow Rich:
The coordination of knowledge and effort of two or more people, who work toward a definite purpose, in the spirit of harmony.
Now you can either start your own mastermind or join an existing one that you think will help.
Over the years, I've been part of several masterminds. Some that were helpful whereas others that were complete and utter waste of my time.
Let me tell you about the most recent mastermind that I went to which was very helpful.
I got invited by my friend Chris Lema to join him in Cabo San Lucas for a mini-event that he organized called CaboPress.
This event had a ticket price of $800, and you paid for your flight. Unless you were flying first class from Australia, you probably paid under $2000.
Now those just starting out will say $2000 is a lot of money. Well yes it is, but it pales in comparison of the time and money you will lose by making the mistakes that you can otherwise avoid by learning from other people's experience.
This mastermind had some really smart people including Chris, Karim Marucchi (owner of Crowd Favorite), Cory Miller (founder of iThemes), Jared Atchison (very smart WordPress freelance developer), Ben May (founder of an Australian WordPress dev agency), and few others.
The combined knowledge and experience of this group was just outstanding. I left with a lot of great lessons and tips.
Now if that wasn't enough value (which it was), Chris made arrangements for us to stay at a 5-star resort where each room costs around ~$500 per night which doesn't include the all-inclusive food/drinks that we had. We also stayed in villas rather than average hotel rooms.
Some pics below:
P.S. not all masterminds are this luxurious, but that's besides the point.
The bottom line is if you want to get an unfair advantage in business, then start making business friends. Give up your ego and learn to ask for help. Most importantly keep an open mind when someone is giving you an advice.
Photo Credits: Karim Marucchi and Ben May