Is your email inbox out of control?
Studies have shown that on average, people receive 110 emails a day and double that in the office. As someone who has been working online for over 10 years, I know that emails are a big productivity drainer.
Over the years, I have tried and implemented numerous techniques to help me be in control of my inbox. Educating my team on how to properly communicate has significantly improved the productivity of the company as a whole. Here are some tips on how to get stuff done by managing your overflowing inbox.
Tools (Gmail Only)
1. Start using Filters and Labels
Email inbox can get crazy really fast. This is why it is important to organize it by using filters. This allows me to sort my emails and prioritize accordingly.
2. Canned Responses
If you are like me and find yourself typing the same reply every time someone emails you a common question, then you would love Canned Responses. This Gmail app allows you to use pre-written messages, so you can avoid the copy/paste or rewriting the same email.
Furthermore, it works very nicely with the filters. So you can even use the canned responses as auto-replies to specific messages. I love this feature.
3. Boomerang
I love the ability to schedule my shares on social media. Boomerang does that for email. You can schedule an email to be sent later. It also allows you to send automatic reminders. This way you can say "schedule this message" if I don't hear back in X days.
Productivity Ninja Mindset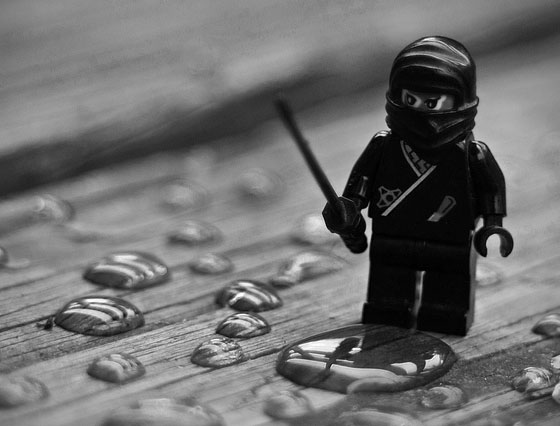 While the tools are helpful, I think it is very important that you change your mindset when it comes to email. Here are some tips that I recommend:
1. Not Every Email Needs a Reply
Ask yourself the question, is this email important. If it is not, then most likely then not it does not need a reply (at least not right away). I get tons of pitches and spammy SEO guest writer submissions. Those usually end up in the trash box right away. Other emails that does not need a reply right away, go under the label: Need Reply.
2. Be Clear and Concise
I hate long emails because they take way too long to read. Make your emails clear and concise. Make sure to address the important key points to avoid the unnecessary back and forth.
3. Not everything should be discussed via Email
If something can be discussed faster via other communication method (i.e Skype, Phone Call, Google Hangout), then do that. Nothing is worse then having to read a long email thread with inline-replies. If you are giving feedback on something very specific? Why not just take a quick screenshot or even record a quick screencast. It just makes things a whole lot faster.
4. Turn off Email Notifications
Do you have email notifications on your phone or computer? Turn those off. There is nothing more distracting then something sliding up or making noise about a new email. Working in focused batches will help you be more productive.
5. Reply to Emails in Time Blocks
Extending on to my point of working in focused batches, set time aside for replying to emails. Then use Boomerang to schedule your emails to go out through out the day, so you don't receive replies right away.
I hope you find these tips and tools helpful in managing your overflowing inbox. Do you have any suggestions on how to improve email management? Share it with everyone by leaving a comment below.
Image Source: Lego Ninja