Last week my website List25 passed 1 million subscribers on our YouTube channel.
This was a huge accomplishment considering only ~700 channels on YouTube have more than 1 million subscribers. What's crazier to think is that we have more subscribers than BBCWorldWide, TMZ, Olympics, AnimalPlanet, and bunch of other well known brands.
Achieving this goal in less than 2.5 years (launched Jan 2012) was quite surprising for me because starting out I was a YouTube newbie.
Over the past 2.5 years, I learned a lot. Below are some valuable lessons if you want to take advantage of the second largest search engine on the planet, YouTube.
Growth Requires Patience
List25 was not an overnight success on YouTube. As a matter of fact in the first 9 months, we only had 5,862 subscribers.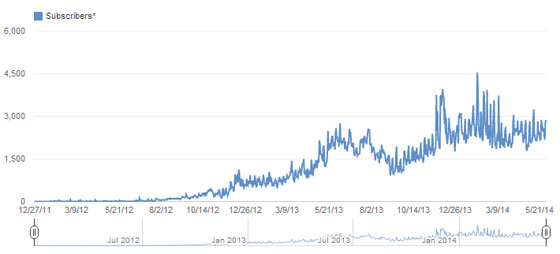 I started List25 YouTube channel as an experiment. List25 site was receiving insane traffic from StumbleUpon and Facebook at the time, so I decided to build two new experimental outlets: Tumblr and YouTube.
In the beginning we had limited resources, so I had to focus on platforms that brought the most traffic.
Tumblr was hot right away because it was simply a 9gag style site, but I didn't give up on YouTube.
Why? Because I'm stubborn, and I wanted it to do well.
Second because even though I was new to YouTube, I wasn't new to social media. I understand the ripple effect and organic growth.
We had heated debates between myself and my friend/co-founder David about killing the YouTube channel, but we stuck it out.
Consistency is Key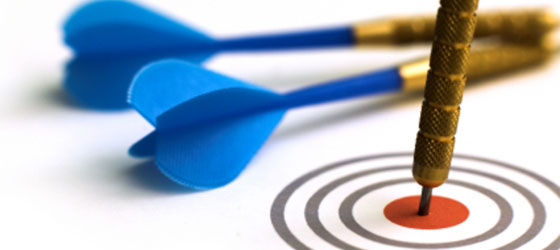 From my years of blogging experience, I learned that building a community requires consistency.
In the beginning we had limited resources, and creating videos took time. This is why we set a goal to publish 1 video a week.
Later as we hired more writers, we decided to increase the quantity of videos to 3 a week (Monday, Wednesday, and Friday).
Publishing 3 times a week consistently helped us increase the view counts thus more $$$. Also having more content meant that our existing subscribers could share more thus causing a bigger ripple.
Increasing the frequency catalyzed our growth, and this is when we decided to further increase the frequency to publish 5 videos a week (Monday – Friday).
When you make a commitment that big, you have to make sure that you can follow through.
First thing we did was improve our editorial workflow. This allowed us to pre-plan our video schedule. Next, we ensured that we could do 5 videos a week by pre-recording the next week's schedule.
Yes this meant that we worked overtime because we had to work on existing week's material and next week's material.
Successfully pulling off the production schedule was a big thing for us because that's what resulted in exponential growth.
Must have a Thick Skin
When you increase quantity, sometimes it's harder to maintain the quality. There is one thing that YouTube users aren't afraid of: giving harsh feedback.
You must have a strong personality to take in some of the feedback because they'll rip you apart. Some are helpful while others are simply trolls.
You have to learn to tone out trolls. I know friends who quit their channels because of the harsh feedback.
Thankfully to my experience in the internet marketing industry, I have zero patience for trolls. We adapted a strict policy to ban "hateful" comments.
We welcomed all feedback (positive and negative) as long as your comment didn't have hateful speech.
Communication & Optimization

From watching other popular YouTube channels, we learned that communication and optimization is crucial for success.
I can write a whole book about YouTube optimization, but thankfully I don't have to because YouTube already did – YouTube Optimization Playbook.
I'd highly recommend that you read it and start implementing tips from it such as Annotations, etc.
Just like you would respond to user's blog comments, responding to YouTube video comments can help you gain a lot of loyal fans.
We try to do as much as we can, but it's hard to keep up with every comment.
Conclusion
It's kinda cool to know that if List25 was a country, it will be ranked 160 in terms of population because we have more subscribers than people in Bahamas, Belize, Maldives, Luxembourg, etc. (source: Wikipedia).
The important thing that I want to emphasize is that I didn't do this alone. I am thankful to my best friend and co-founder David Pegg without whom there wouldn't be List25. I want to thank Juan Castillo for managing the team of writers and keeping up the day to day tasks.
I want to thank some of my friends who supported me in the early stages: Nick Scheidies (for creating the first video intro), Chris Pirillo and Jared Polin for their invaluable YouTube advice, Leonard, Nick, Eric, Austin, and the whole gang for your early support in helping me promote List25.
Last but not least, I want to thank David Henzel and the MaxCDN team for making sure that List25 could handle the traffic spikes. Yes on peak days we served as high as 4.5 TB of bandwidth in a day.
This has been quite a journey, and I can't wait to write this post again after passing 2 million subscribers mark.