It's not all the time I make book recommendations, but I have to tell you about one that's now on my Top Books To Read in 2015.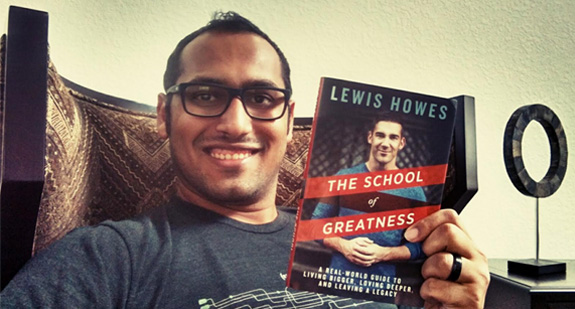 This book is written by my good friend Lewis Howes.
I had a pleasure of meeting Lewis five years ago and since then I have followed his success closely.
He went from being an injured professional football player (broke living on his sister's couch) to building several multi-million dollar online businesses.
The best part about Lewis is that he's always inspiring others.
He's the one who actually got me involved with the Pencils of Promise Charity through which I have built 3 schools in Guatemala.
I got the copy of his book and I've been reading it every night. It talks about the specific habits that all successful people have, shows you how to clarify your vision, develop hustle, and turn adversity into advantage (all actionable insights).
Buy the School of Greatness Book.