Today is already the second day of 2017, and I'm just amazed at how fast time flies.
2016 was a very special year for me both personally and professionally.
Since everything happens so fast, I don't always get a chance to document it all in one place. That's why I started doing a yearly recap blog post.
Let's take a look back at everything that happened this year.
Personal Highlights
We have a new addition to our family: Solomon Balkhi.
Becoming a dad is truly a life-changing experience (both literally and figuratively).
The whole process has given me a new perspective on how much parents love their kids. I have always loved and respected my parents, but now I have a completely different level of appreciation for everything they have done for me and continue to do so.
Before you ask, here are some photos of my little man.
Amanda finished her PhD in Clinical and Health Psychology. I'm super proud of her. Although not a fan of Dr and Mr. Balkhi title. Gotta level up my game, so I can get a honorary doctorate

Now that Amanda is done with her degree, we said good bye to Gainesville and moved back to our hometown of West Palm Beach in our new home that we built last year.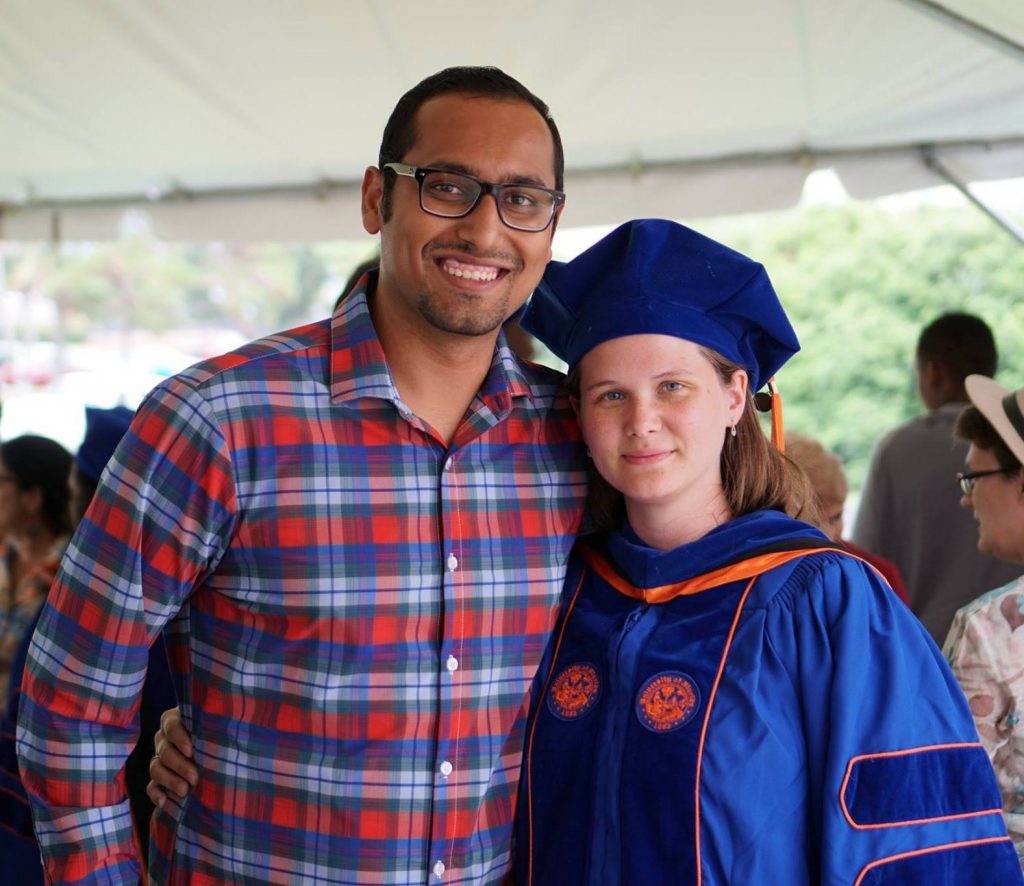 One of my resolution for 2016 was to spend more time with family and really live up to the "family first" core value. The moments of joy that this brought was amazing.
I bought my parents a new house, so my mom can have everything she wanted in a dream home and be close to us – 5 minutes drive.
Amanda and I traveled to the national parks in California (Sequoia, Kings Canyon, and Yosemite). It was such a relaxing trip and truly beautiful.
This year, I partnered with the Cambodian Village Fund to build a school in a small Cambodian village. The school will open in February 2017.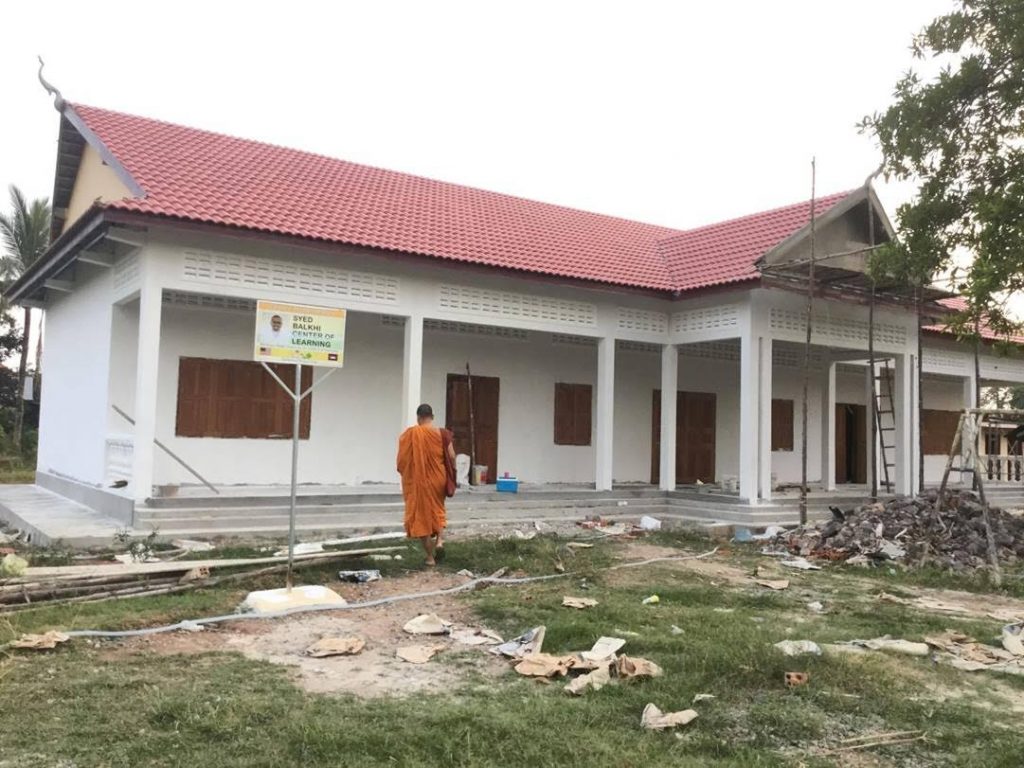 Business Highlights
Since I have multiple companies, I've broken up things by business.
WPForms
Earlier this year, I launched a new WordPress contact form plugin with my friend Jared Atchison.
I wrote a full behind the scenes story of how we came up with the idea and why we created WPForms.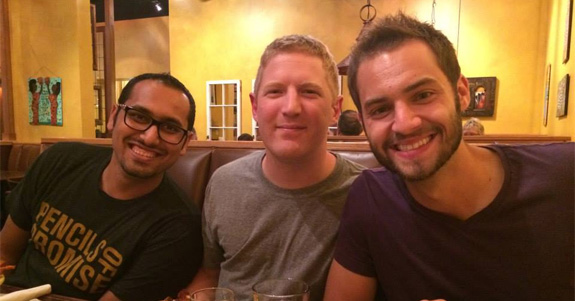 So far it's being used on over 50,000 WordPress websites, and our users absolutely love it. Try the free version, so you can see the WPForms difference!
Our goal is to make the most user-friendly WordPress form builder, and we're working hard at it. See the WPForms 2016 recap to see all the new features and addons that we added.
OptinMonster
Last year, we converted OptinMonster from a WordPress plugin into a SaaS. This year, we truly pushed the limits in making OptinMonster the most powerful conversion optimization platform on the web.
We launched a brand new campaign builder with 3 different campaign views (yes/no, optin, and success). We added powerful behavior personalization features like Dynamic Text Replacement, Geolocation targeting, Onsite Retargeting, Onsite Follow up campaigns, and so much more.
I can proudly say that there's not a single solution in the market that even comes close to offering the personalization features that we do.
See the full 2016 recap of OptinMonster to check out all the new features that we added.
One of my goals was to make OptinMonster blog the best conversion rate optimization blog in the industry.
We pushed out dozens of amazing articles, case studies, eBooks, and cheatsheets. I'm really proud of our team and super excited for 2017 product roadmap.
I learned a lot of lessons from OptinMonster when it comes to price increase, recurring billing, and churn recovery. More on this in the Lessons Learned section of the blog post below.
Envira Gallery
We doubled down on Envira Gallery in 2016 and the results have been very positive.
We redesigned the user experience for creating galleries and added several new features such as Adobe Lightroom to WordPress, Featured Content gallery, Downloads addon, Breadcrumbs, and more.
Currently, Envira is running on over 70,000+ WordPress websites.
Soliloquy
Following the success of Envira in 2015, we revamped Soliloquy website. We also revamped the slider creation workflow to match Envira Gallery.
We added new features such as the ability create WooCommerce product slider, featured content slider, and a presentation slider that converts PDF to Slides.
Currently, Soliloquy is running on 80,000+ WordPress websites.
MonsterInsights
I acquired the popular Google Analytics plugin from Yoast and rebranded it MonsterInsights. We spent several months rewriting the entire plugin from scratch.
We're currently finalizing the Beta releases, so we can launch the new version in January.
This plugin is running on over 1 million WordPress websites including the likes of Bloomberg, so we want to make sure that it goes through extensive testing before we push the new version live.
2017 is going to be an amazing year for MonsterInsights, and I really can't wait to launch our new version.
List25
We passed the 2 million subscribers mark on our List25 YouTube channel. Currently we're at 2.1 million subscribers and 461 million video views.
Out of all YouTube channels, List25 is ranked #1141 (crazy isn't it).
I'm really proud of Juan, Mike, Tristan, Crystal, and the entire team for consistently creating amazing lists on the site.
One of my goals for 2016 was to finish the redesign of List25, but I failed. There was a lot going on, so I outsourced the project to a third-party agency.
While they did a good job on the actual design, their code quality wasn't up to par. I have decided that I'll code the site myself and launch the new design before the end of February.
WPBeginner
WPBeginner had another excellent year. I launched the WPBeginner redesign, and so far all the feedback has been positive.
We doubled the size of our YouTube channel and now have over 500 free video tutorials that have been watched by over 6 million people. Currently the channel has 47,000 subscribers, but I would like to pass 100,000 by the end of 2017.
Themelab
I decided to shut down our premium WordPress theme club, Themelab. We simply couldn't allocate the resources to create new themes because our plugin business is thriving.
Majority of it was a focus issue. With so much going on, I couldn't spend the time to properly market and grow the business.
I'm still deciding about what to do with the website. Several folks have been asking us to create more advanced WordPress tutorials, and it's possible that Themelab becomes a place for that.
Real Estate
My real estate business is doing great. I added a new gas station / C-store to my portfolio.
I also bought two new residential properties to rent.
I could've definitely bought more if I borrowed money, but I like being 100% debt-free. Some people call me crazy because I can grow a lot faster by borrowing money (specially when borrowing is so cheap) but I'd rather grow slowly and have a peace of mind.
Press & Mentions
I got tons of press mentions through quotes or having my articles featured in top publications.
This year I got featured in Mashable, Forbes, Entrepreneur, Inc, HuffingtonPost, Fox Business, VentureBeat, Yahoo Small Business, TheNextWeb, and countless other publications.
Lessons Learned
I learned A LOT in 2016. Below are some important lessons:
Plan for the Unexpected
My lawyers did an excellent job in creating my corporate structure few years back including trusts, wills, and all that good stuff. But to be honest, the importance of it didn't hit me until we found out that we were going to have a baby.
For the first time in my life, I started thinking about the "what ifs".
This helped me solidify my goal, my mission, and what I want my legacy to be.
I created new trusts, made more donations than any other year before including donating wp.org domain to the WordPress foundation.
One of the best lessons 2016 thought me was to always plan for the unexpected.
Automated Billing for Everything
Until recently, every WordPress plugin relied on voluntary subscription renewal. A lot of plugin authors offered renewal discounts to encourage users to renew the plugin.
After seeing the success from OptinMonster SaaS, we decided to challenge the status-quo and converted all of our WordPress plugins to recurring billing.
If the results from OptinMonster are any indicator, then I think 2017 will be great.
Following our lead, several others in the WordPress community have also started doing automated recurring billing.
Valued Based Pricing
We increased our prices for OptinMonster by 40% this year, and we saw no change in the number of sales. Except as you can imagine, our revenues increased significantly.
Despite the price increase, OptinMonster is still the most competitively priced solution in the market.
We added tons of powerful features over the years, some that you won't even find in other "enterprise" solutions that are charging $5,000+ per month. When you compare that to a mere $348 / year, it's a no-brainer.
If you're thinking about increasing your price, then carefully evaluate your industry to see how your product compare against others. After that do the math to see what different scenarios would look like (i.e what happens if you lose a percentage of your customers). Lastly, do split-test to see how your audience reacts to different prices.
In our case, we simply took our old monthly price and made that our annual price. By default we always showed users our annual options, but during the test we showed users our monthly option first.
We saw no difference in conversion except that more people chose our monthly option. We talked with several customers who thought the $199 plan was per month and were surprised to see how cheap OptinMonster was.
This was a great business decision for us.
Involuntary Churn Recovery
If you're running a SaaS business or have recurring revenue, then you know about involuntary churn (failed payments).
We're now using a company called Churn Buster and I highly recommend them. This is basically free money

1-on-1 Brainstorming Partner
I'm part of several masterminds and I love them because I get to learn so much from really amazing people.
In 2016, I started doing something different. Having 1-on-1 brainstorming calls with a select group of friends.
For example, my friend David Henzel and I talk every week to discuss different challenges we have, new things happening in our industry, our life etc.
We keep a running journal of the things we talk about in a Google Doc. During the week, we add discussion points there so our conversation is efficient and we make sure we always start and end on time (to the minute).
This is great because not only do we learn a lot, but I get a fresh new perspective. Lastly, it's great for my mental health.
I am doing this with a few different friends at various intervals (i.e weekly, bi-weekly, and monthly). I highly recommend you to try it!
My goals for 2017
I'm not going to list out business goals because each product has it's own roadmap, and as you can imagine the overall goal is always growth.
My personal goals for 2017 are:
Increase Family Time – I have a tendency to start filling up my schedule. Because of this, I don't spend enough time with my extended family. In 2017, I want to spend more time with family, so Solomon can have the same family experience that I did when growing up.
Visit 2 National Parks – For the last two years, we've been visiting national parks. I want to continue that trend and visit at least two new national parks in 2017.
Remove profanity from my vocabulary – I tend to drop f* bombs and other inappropriate words at times. With Solomon growing up, I need to choose my words wisely.
2016 was such an awesome year that this article doesn't even do justice, but oh well. Here's to an even better 2017!
In the meantime, enjoy more pics from 2016 (just because).