Wow, this year flew by so fast. I can't even believe we're already at the end of December. 2022 has been a wonderful year, and it was full of new experiences.
This was the first full year back from COVID craziness, and I definitely pushed myself to new limits when it came to time management, balancing priorities, and business growth.
Since everything happens so fast, I usually don't get a chance to document it all in one place. This is why I do a yearly recap (2021 | 2020 | 2019 | 2018 | 2017 | 2016 | 2015), so I can keep a diary for myself to reflect on as I get older.
I have also been told by many friends, family members, and readers that they love my year end recaps, so that is just double motivation for me to write this blog post.
Plus, I think it's going to be helpful for Solomon as well.
Let's take a look back at everything that happened this year (caution: it's very long).
TLDR: I turned 32, visited 8 countries including a trip to the Arctic circle and an African safari where I saw a black Rhino, bought a few companies, launched new products, and overall I'm ending the year stronger than ever.
Here's a table of content in case you want to jump to specific sections:
Personal Highlights
This was a year of new experiences for me. I decided to fully go back to our #dotcomlifestyle despite the travel restrictions earlier in the year. We went to some really cool places as a family.
As I am getting older, I have realized that family is the best gift of life, and I want to build as many great memories as possible through shared experiences.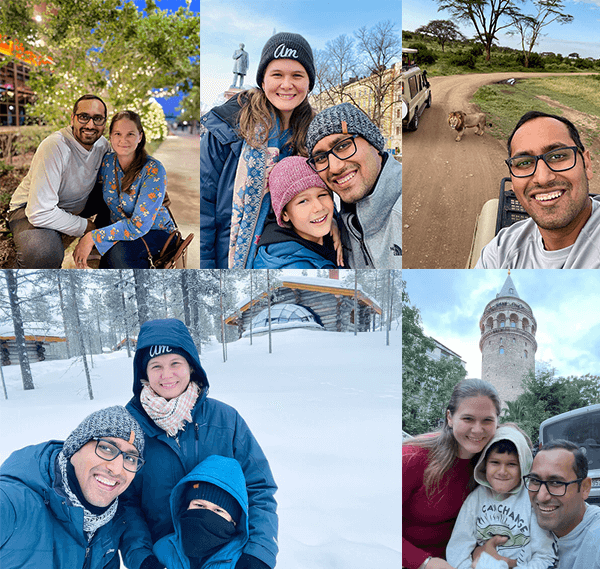 We started the year with a trip to Punta Mita, Mexico (at our favorite resort). I really enjoy the calm there because it helps me get in the right mindset.
Amanda's parents joined us on the trip, and they loved it. We were there during the whale season, so we went on a whale watching tour.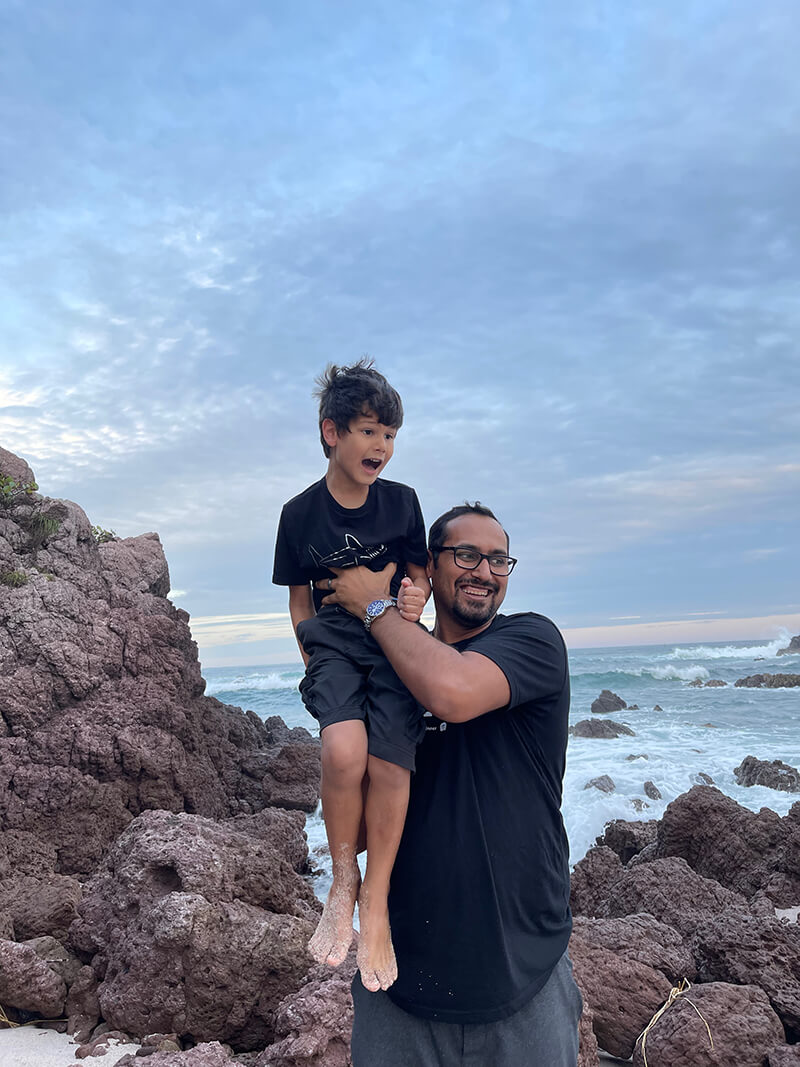 In February, I went to Switzerland to attend the ValueX conference hosted by Guy Spier. It was great to be around so many other value investors sharing ideas, and I definitely learnt a lot.
I had never been to Klosters-Davos region before, and it's absolutely beautiful. Although it was freezing cold, I loved the long walks that we took as a group.
Going into the event, I didn't know anyone there, but I left with a lot of great connections and friendships. I'm grateful that Guy invited me to this private event — he has truly assembled a wonderful community.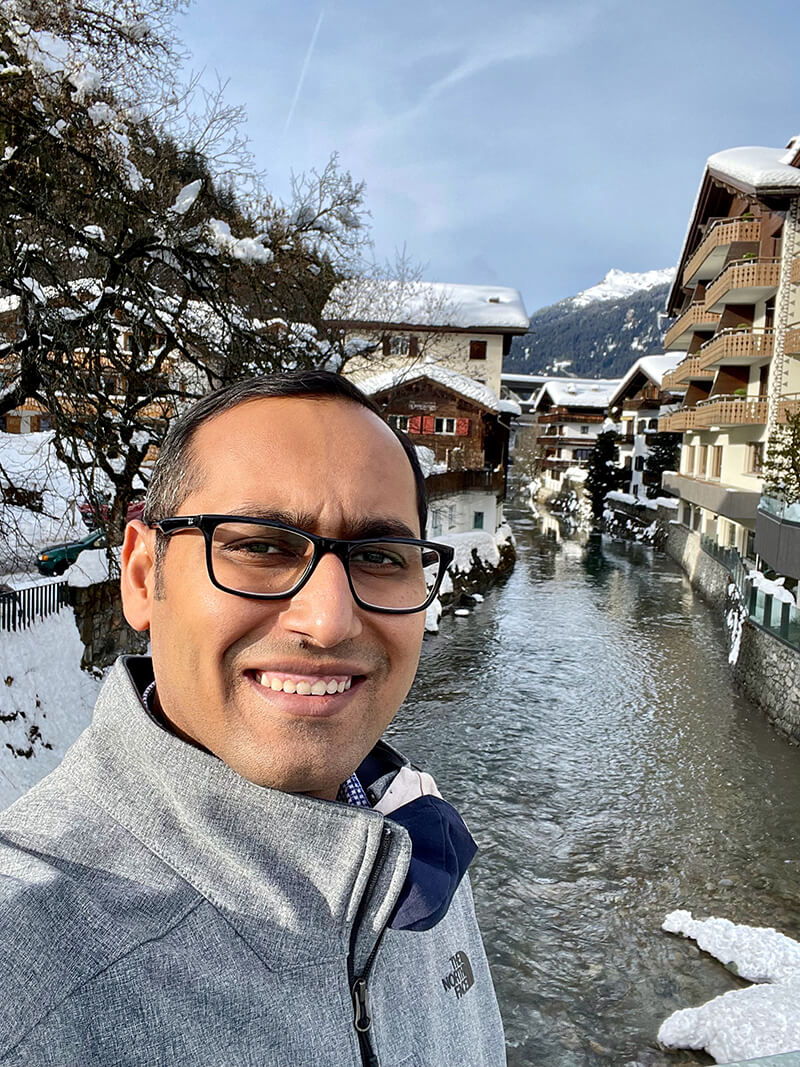 Later in the month, we went on a skip trip to Big Sky, Montana as a family. My brother, my cousin, and my friend Chris Christoff joined us.
I was only able to ski for two days because my knee was injured, so I decided it wasn't a good idea to keep pushing. My favorite part was drinking hot chocolate and watching Solomon go down the slopes — he's still learning, but the ski school there is good.
This trip was definitely adventurous. There was a lot of ice on the road, so our car slid during a turn and hit the curb. Thankfully, we were going so slow that no one was hurt and only minor damages to the car.
Our Airbnb had a very interesting parking situation, so my cousin's car got stuck in the driveway because it was so icy. As a Floridian, you never learn about ice-melt, but that was a life saver. We just poured that on the driveway, and that fixed the problem.
Anyways, overall Big Sky Montana is fun if you like skiing, and I definitely recommend going there. We didn't do Yellowstone this time since we have already seen it fully covered in snow last year.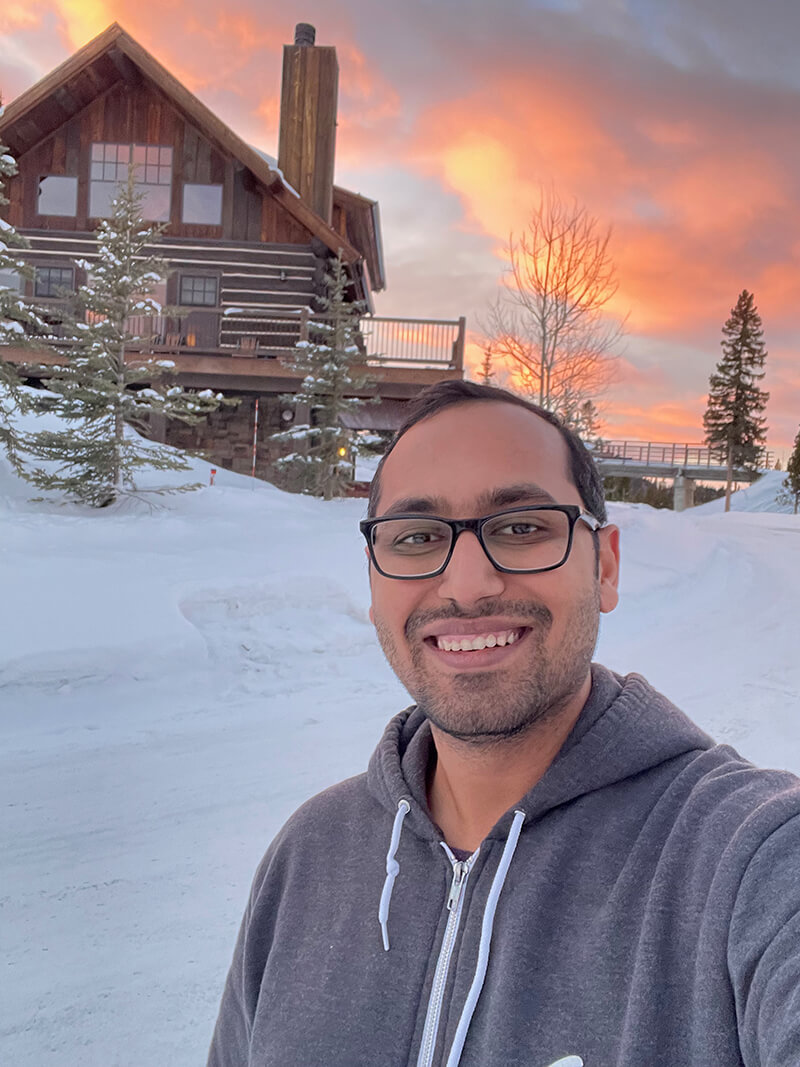 In March, we visited Finland — yup another really cold place.
When I was in college, it was a bucket list item for me to go stay in one of those glass igloos that you see on the internet, but it just wasn't feasible at the time because internet at these places was spotty.
Well, that has changed now, so we flew to the Lapland region of Finland which is in the Arctic Circle, and it was a really cool experience.
We got to stay in the glass igloo hotel, sleep under the sky, go on a reindeer sled, drive a dog sled, and most importantly experience the Finnish culture of Sauna in every hotel room.
Unfortunately, we didn't get to see the Northern Lights while we were there because it was really cloudy, but this just means we have to go back.
On the way back from Lapland, we spent a day walking around in Helsinki as well.
Overall, this trip was a lot of fun, and the internet in Finland remote regions is A+. I did numerous calls and everything was great.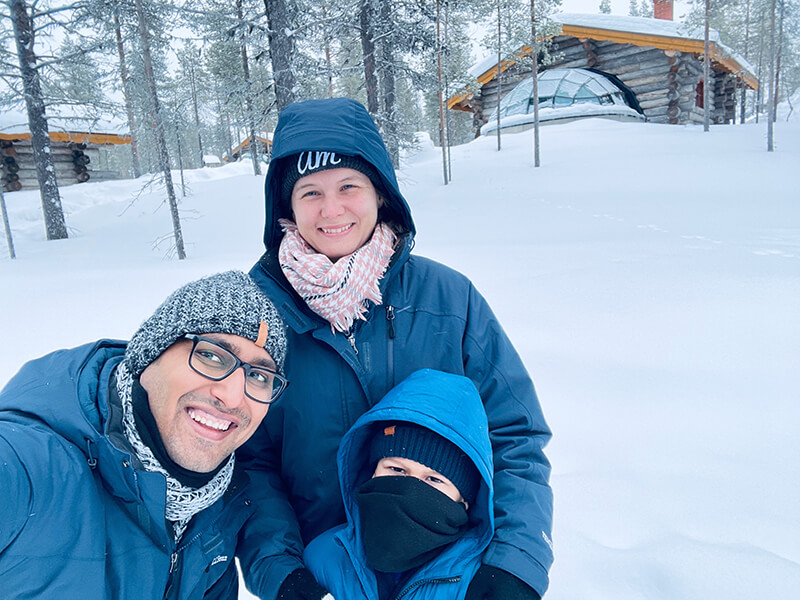 Later in the month of March, I did my WPBeginner Growth Fund meetup in Orlando. As the group continues to grow, I have decided that Orlando is a perfect destination for us.
We can get multiple large mega-mansions with 14+ bedrooms, and it creates a far more intimate and friendly environment than hotels.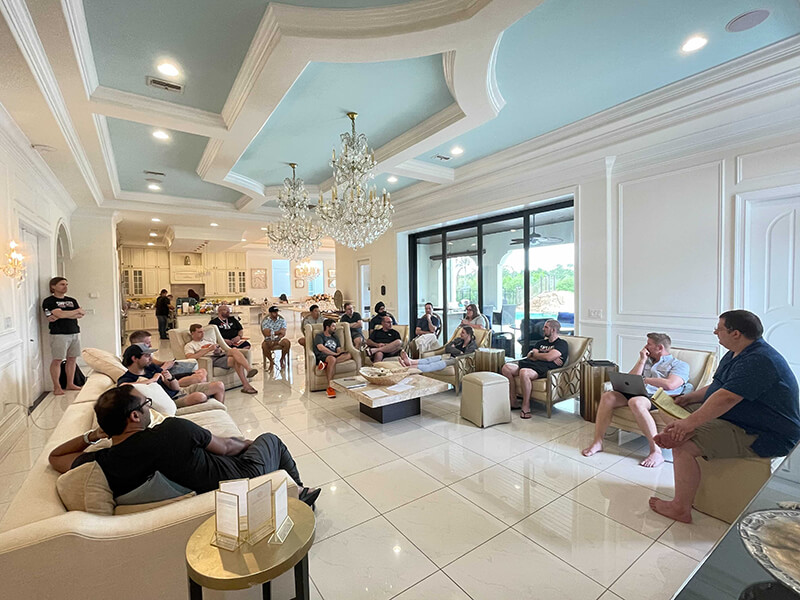 In April, I flew to Vancouver, Canada to attend the main TED conference. I have watched tons of TED videos online but had never been in person. This was a great experience. I decided to get a Donor level ticket which gave me extra access, and it allowed me to network with speakers at various lunches and dinner. The conversations were definitely in a whole different league where I got to learn about brain neural interfaces, global health response, and such.
I also got to hang out with several friends whom I hadn't seen in quite some time and had great lunch / dinner conversation with Matt Mickiewicz, Guy Spier, Andrew Wilkinson, Chris Sparling, Matt Mullenweg, and many others.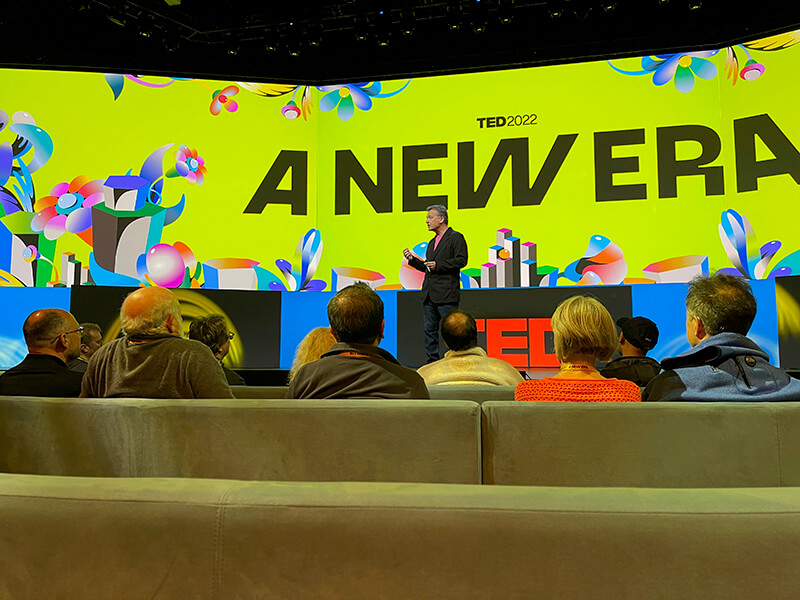 Shortly after TED, I flew to Austin, Texas for a weekend trip with Thomas, Jared, and Christoff. We got a beautiful lake house at Lake Travis, and it was good catching up and aligning our life plans with our business plans.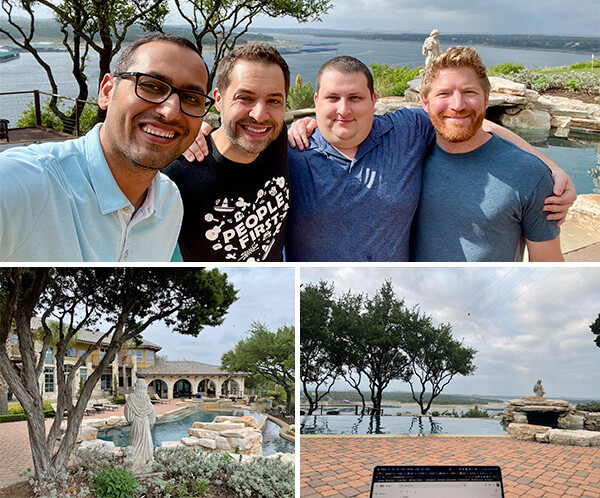 In April, I went to Omaha to attend the Berkshire Hathaway annual meeting. This was my first time there, and wow what an event this is. People line up for hours to get the best seats, there are so many adjacent investment events happening, the atmosphere, the people, and the knowledge sharing is amazing.
I got to meet Mohnish Pabrai in person for the first time, and it was very kind of him to save me a spot in line and also to invite me to his private dinner event.
For those who don't know, I'm a huge fan of both Guy Spier and Mohnish Pabrai. I have learnt a ton from their books and interviews online, and it was truly a a great experience for me to hang out with them.
Amanda and Solomon joined me at Berkshire event, and we bought a ton of See's Candies. Solomon also loved the BNSF train exhibit at the show.
My goal is to take Solomon with me to as many places as I can including business events, so he can learn from the experience. My guess is that he was the youngest person who has ever attended the Berkshire Hathaway meeting at age 5.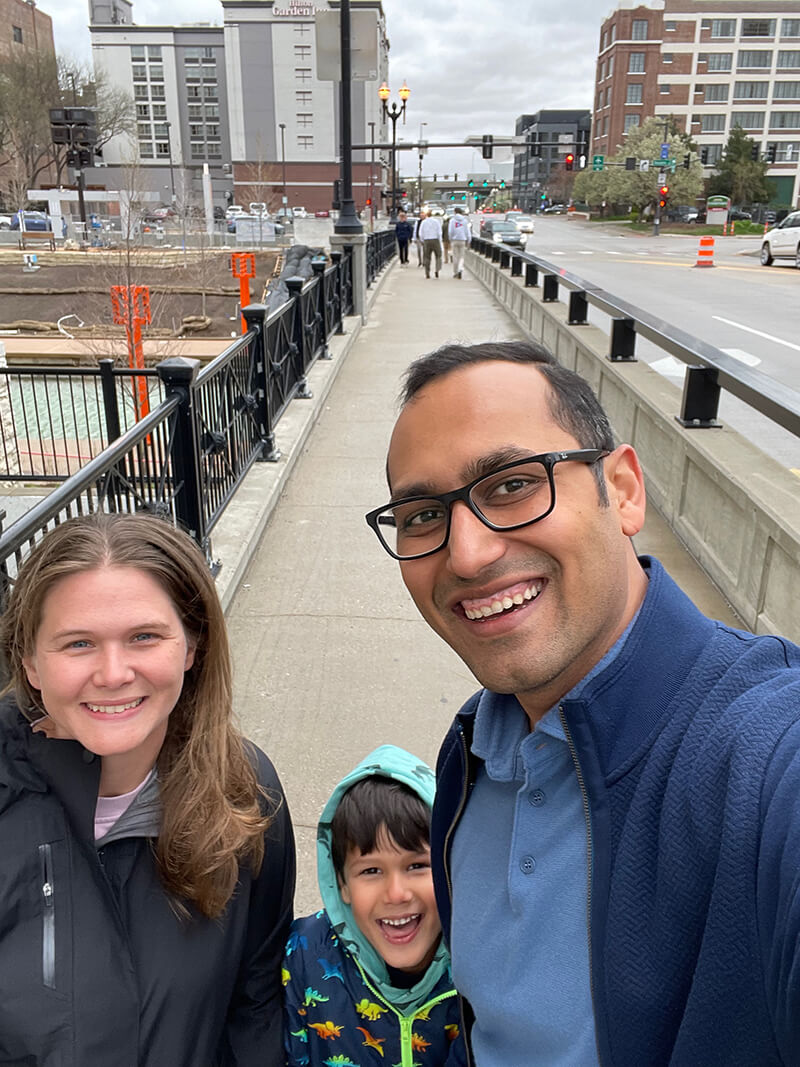 I will definitely be going in 2023. Hit me up if you want to meetup.
After the Berkshire event, we celebrated Eid at our house. All of my family was here, and it was a big party.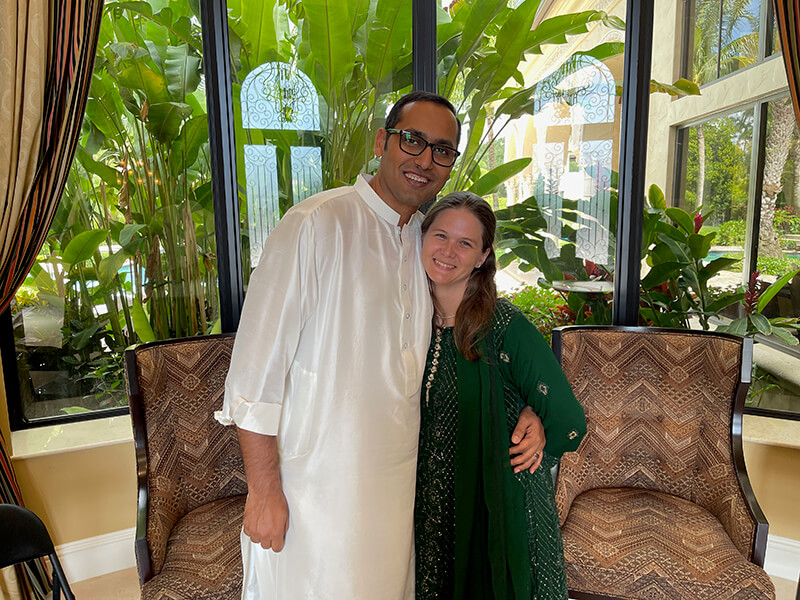 Few days later, we celebrated our 10 year wedding anniversary. As they say, time flies when you're having fun. Amanda and I have known each other since we were 15 years old, and marrying her was definitely one of the best decisions I made. She makes me better in every way, and I'm so blessed to have her in my life.
Unfortunately, I didn't take any photos that day from our spa / dinner date.
In June, we went on an African Safari trip to Tanzania where we visited the Serengeti National Park and Ngorongoro Crater. The idea for this trip came from Solomon watching a YouTube video on African Safaris, so we made it happen.
I decided to make it a Growth Fund retreat event and invited anyone who wanted to attend along with their families. We got a large group of people including my family, Muneeb (our CFO) and his wife Ashley , Blair Williams' family (MemberPress), Steve & Steph Wells' family (Formidable Forms), Chris Christoff (MonsterInsights), and more.
The trip was once in a lifetime experience. I saw all the big 5 animals including the very rare black rhino, elephants, lions, leopards, and buffalo. Since we were there for a week, I'd say we saw just about every animal, and the joy from this experience made me feel like a little kid.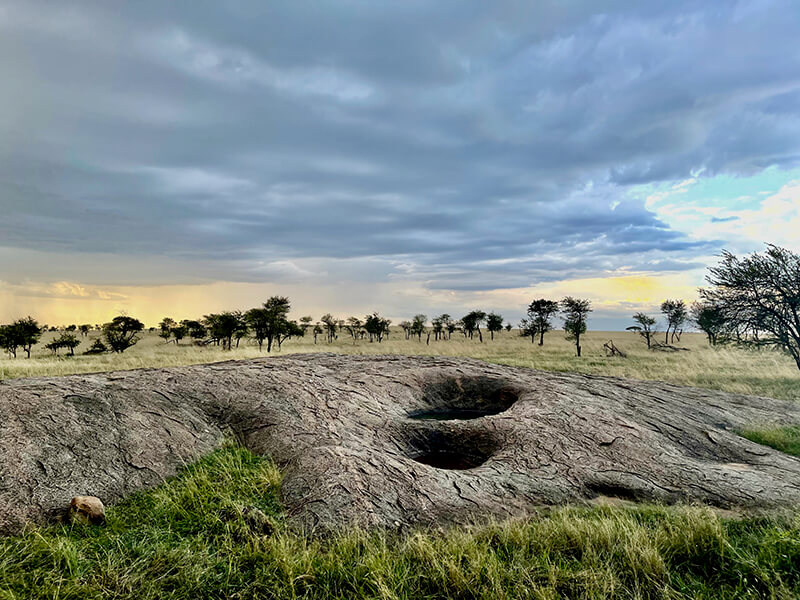 In July, I attend the MMT mastermind at the Montage Palmetto Bluff South Carolina. I was supposed to attend this event in 2020 but the pandemic happened. It was a great group, and I got to hang out with my friend David Henzel for an extended period of time.
Solomon had a great time at this location because there was a lot to do for kids. We also went on a Dolphin watching tour.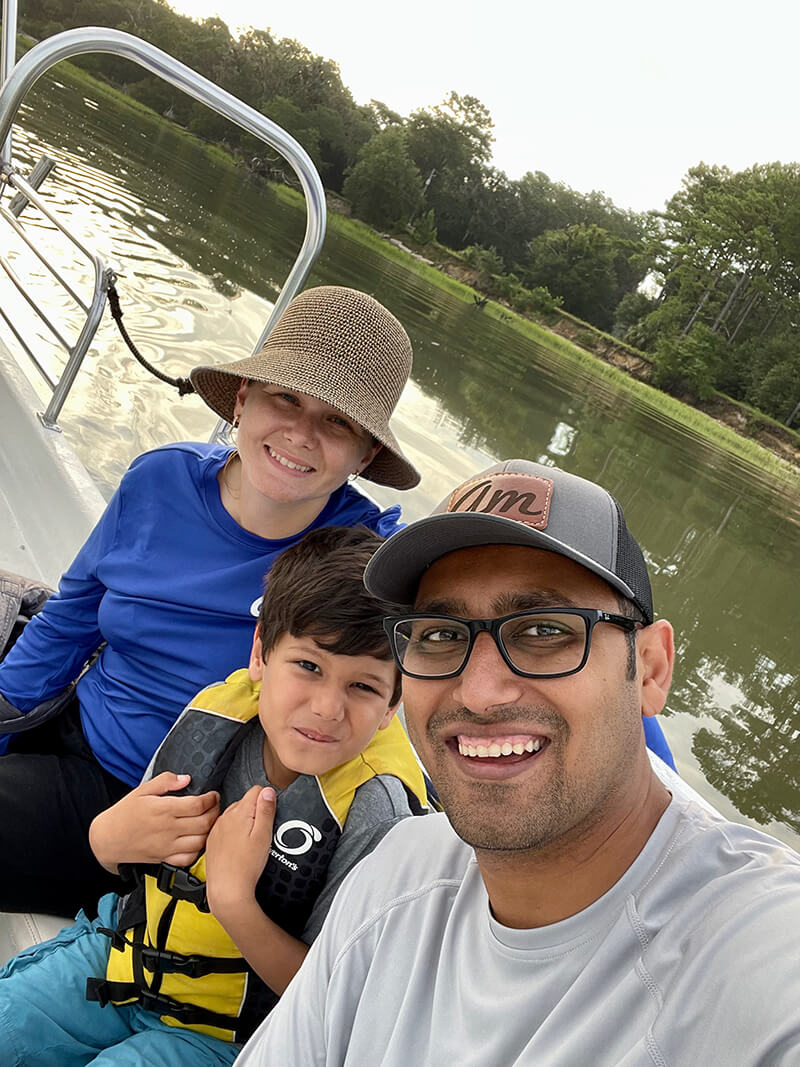 In August, I went to the MFM basketball camp which I know is totally random, but it was a fun event. Reminded me a bit of college days — basically a bunch of cool dudes (all entrepreneurs) got together and played basketball, board games, and just hung out at a ranch.
It was a really good group including me, Hasan Minhaj (comedian), Jimmy (aka Mr. Beast), Shaan Puri, Sam Parr, Patrick Campbell, Nick Huber, Al Doan, Romeen Sheth, and about a dozen other really great people.
This all started from a Twitter DM that Shaan sent me asking if I hoop. Now if you have ever listened to the My First Million podcast, then you know this is totally normal 😂. Well fast forward a few weeks, we all flew to Raleigh, NC to play basketball at a high school gym that Steph Curry's team apparently helped us secure, and we were being trained by Alex Bazzell.
For reference, Alex was mentored by Kobe Bryant, and his current clients include Kyrie Irving, Carmelo Anthony, Trae Young, and other all-star NBA players.
We also got to play basketball at the prestigious Duke Cameron stadium, and this was a pretty cool experience.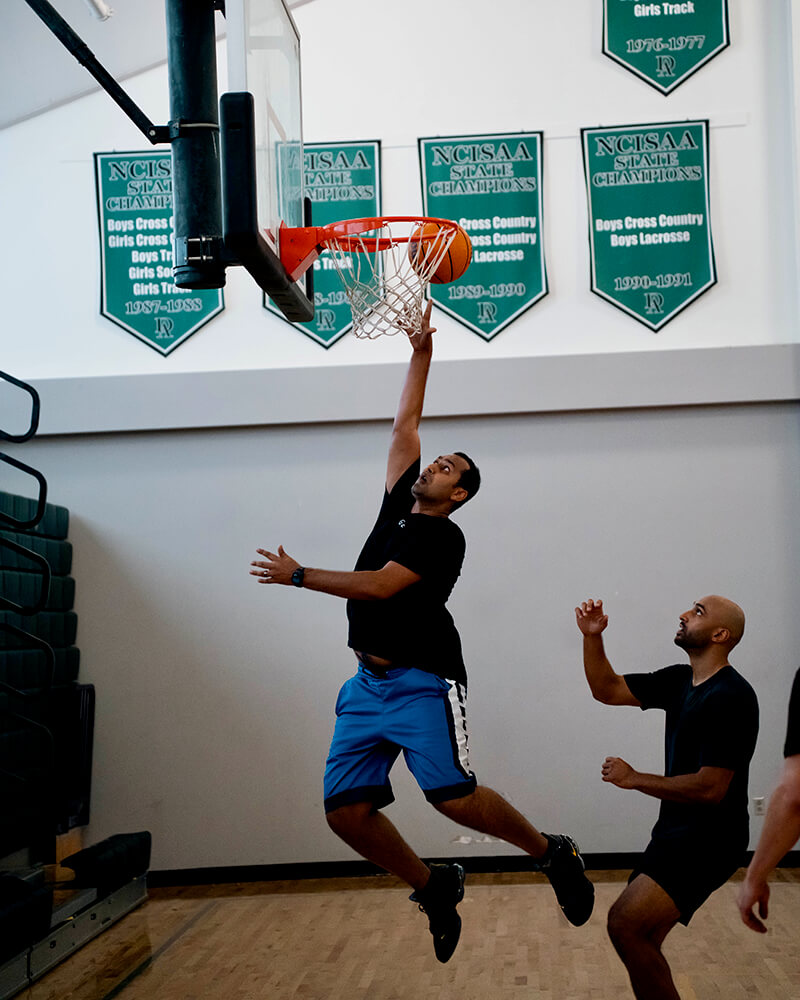 September was a crazy month for me with a lot of trips. I went to Austin to hang out with Mohnish for the Pabrai Fund event. We had dinner at Uchi restaurant which I highly recommend. The next day, I visited Mohnish at his house, and we had great conversations in the signature fashion of Chai with Pabrai.
Since Austin is booming, and there are so many great friends there now, I had great conversations over meals & coffee with Jason Cohen (WP Engine), Nick Gray, Ramon, Brad, and Alykhan.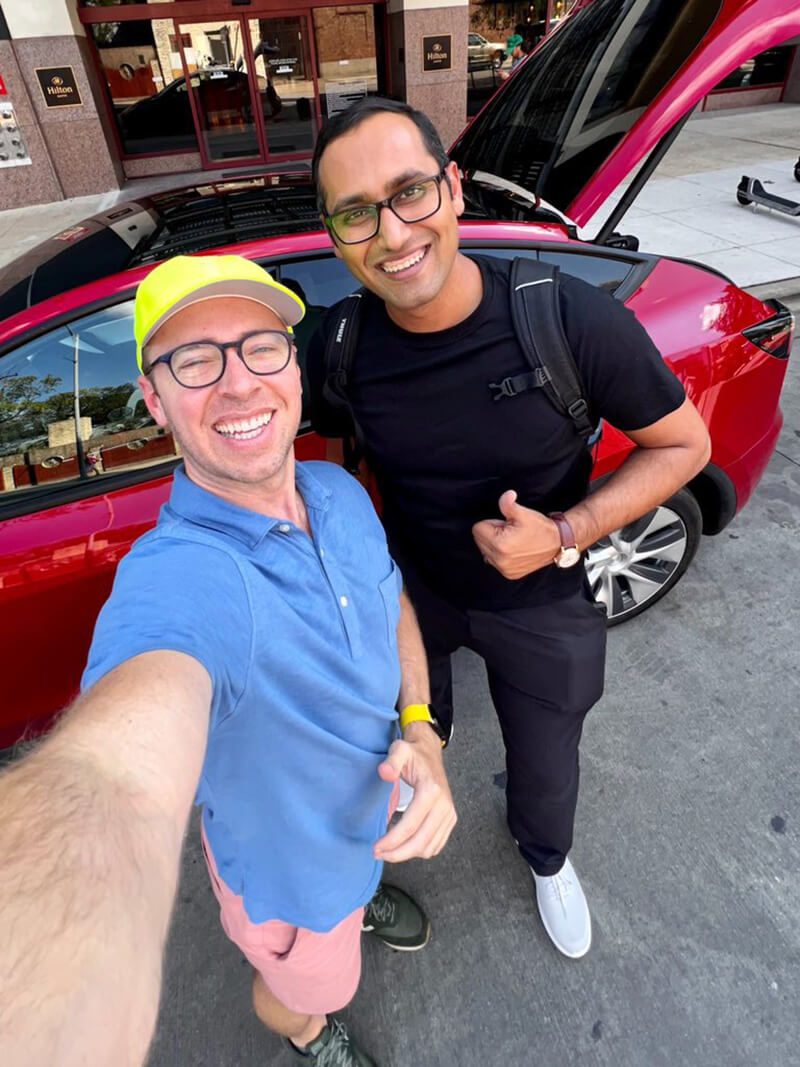 After Austin, I went to our local YPO chapter event and then ended the month with my second Growth Fund meetup of the year in Orlando.
And of course we got hit by a hurricane, but that was also good fun. For me as a Floridian, it wasn't too bad. Others that were from out of state, definitely were a bit nervous. But I'd say it was good memories overall lol.
We played a lot of five crowns, the house had a nice game room, and of course lots of great discussions.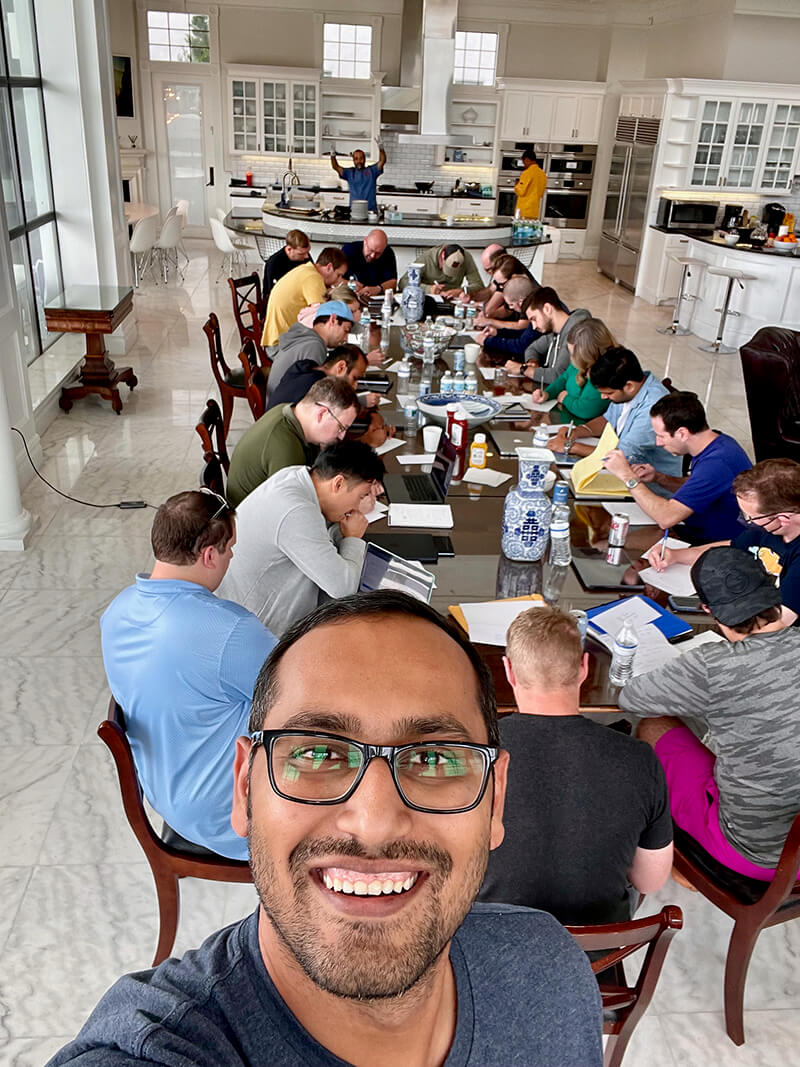 In October, I went to Istanbul, Turkey and then also stopped by Karachi, Pakistan for a few days to visit my grandmother. My parents joined me on the Turkey trip, and it was their first time there. They really enjoyed it.
We stayed in Karakoy which I believe is the best place to stay in Istanbul because it's close to everything, and tons of great food options.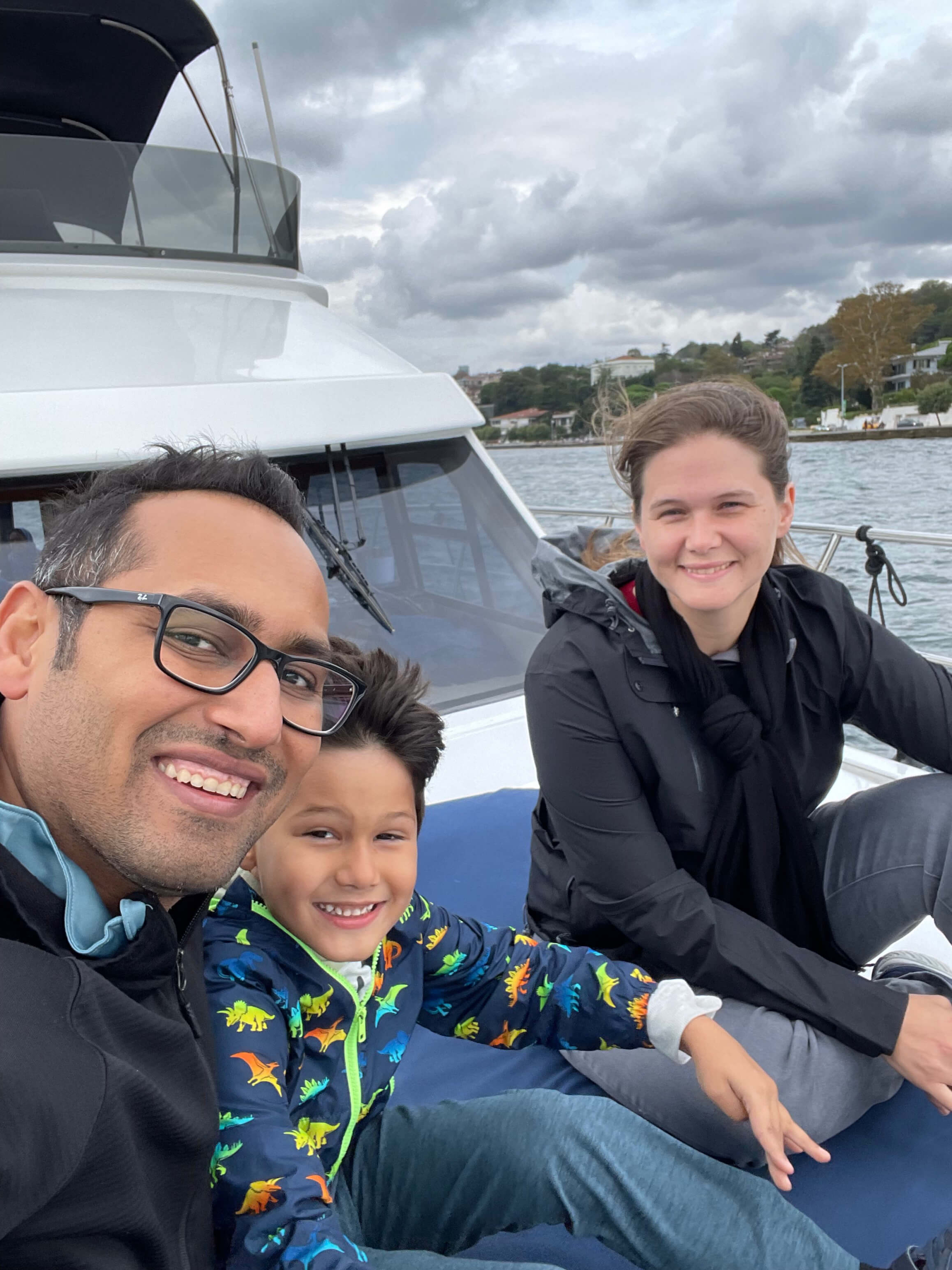 In Karachi, I got to hang out with my grandmother, other family members, and our AM team members in Pakistan. Overall was a fun trip.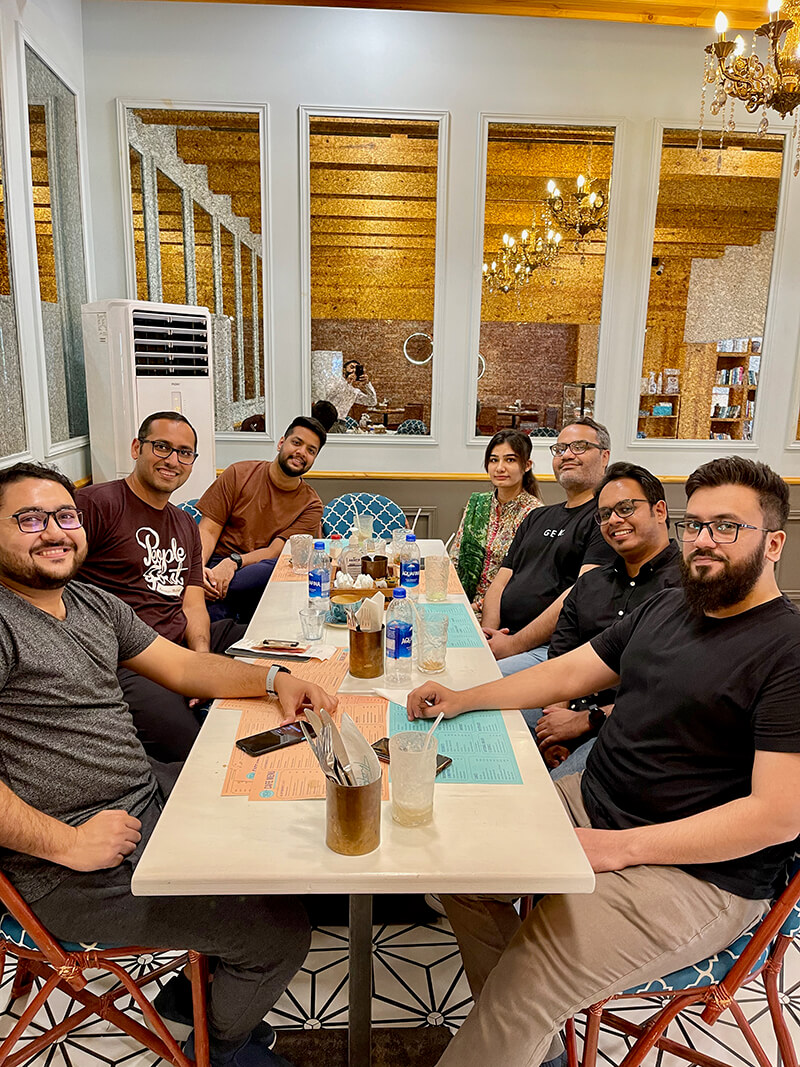 In November, I flew to Dubai for the ValueX conference there. It was a different group than the one in Switzerland, so again good networking there. I also hung out with my friend Harsh Agrawal along with a few family members.
Last minute, I also agreed to do a guest lecture for the students at GEMS Wellington Academy. I enjoy giving back, and it's always fun doing a Q&A.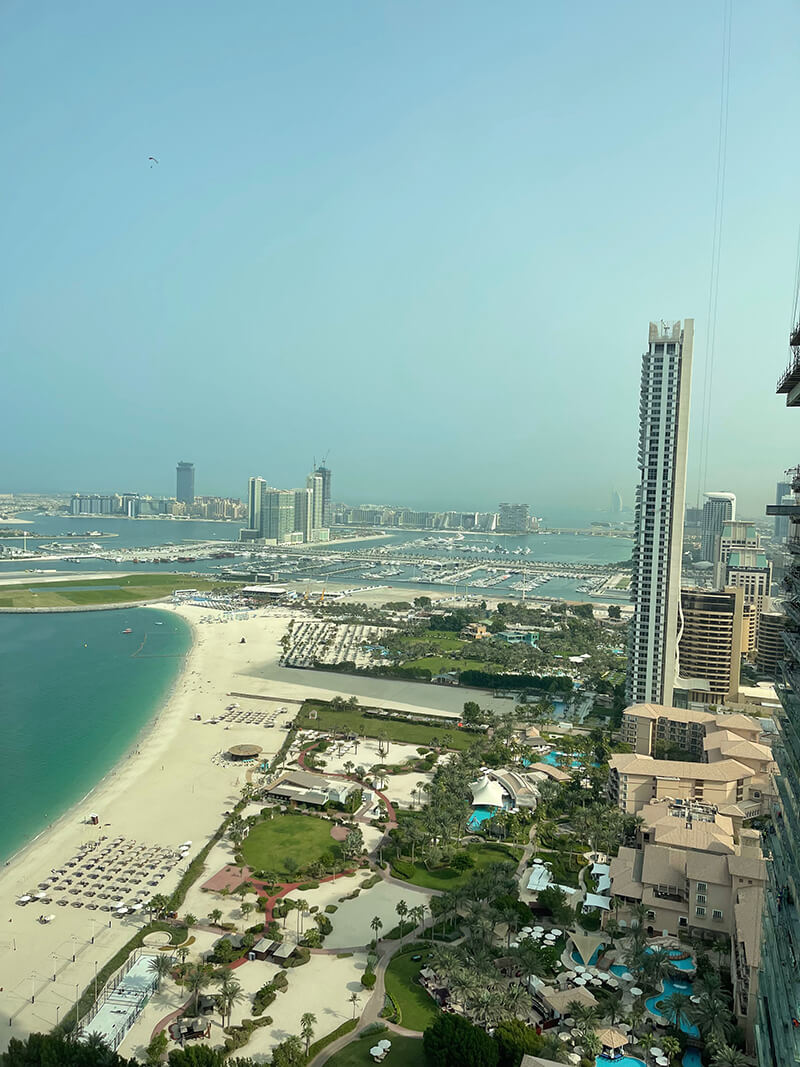 In the beginning of December, we took a trip to Sonoma, California with my friend Jared Atchison and his family. We were able to discuss the roadmap for WPForms in 2023 while the kids got to play together.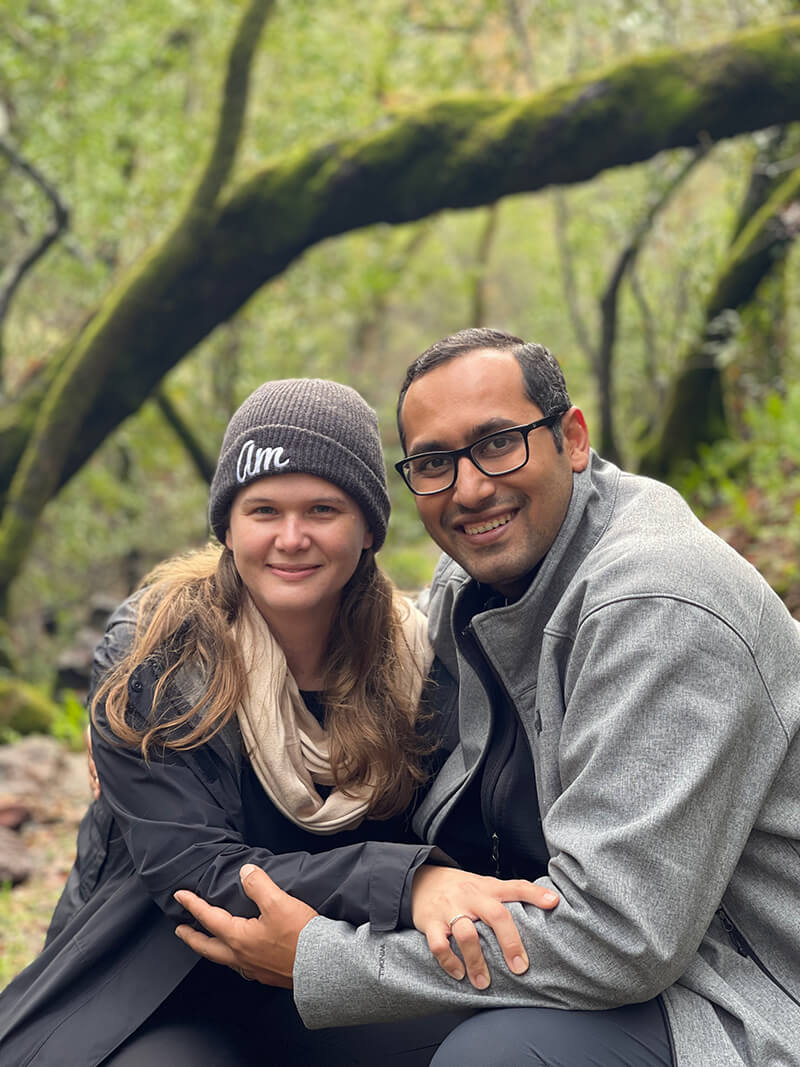 I also wanted to do a trip to Iceland, but we have decided to stay home for the holidays because there's simply a lot going on right now. We have acquired several businesses (not public yet), and I know that both January and February is already pretty packed with travels.
So we're staying home and relaxing which is a great way to end the year.
Business Highlights
2022 was another great year for my businesses. At the start of the year, our goal was to refine our products and processes, so we can continue to grow long-term. The team did a great job, and I'm proud of everything we accomplished.
I acquired a few more companies, and we launched two new products. Collectively our software products are now being used by over 20 million websites, and we celebrated the milestone with a NASDAQ billboard in Time Square. The current number of sites is much higher now 😉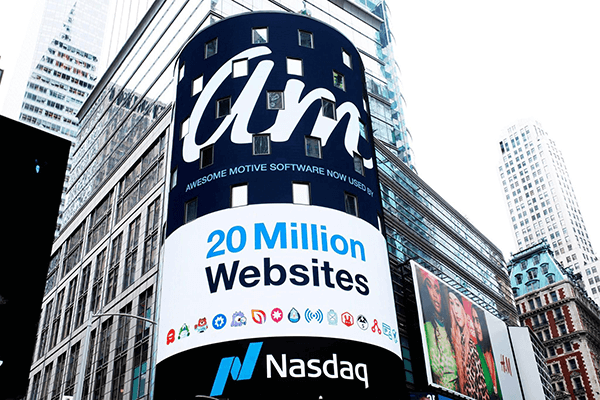 Note: The Awesome Motive team is fully distributed (remote) with over 230+ team members in 45 countries. Want to join us, we're hiring 🙂
Since I now have over 30+ companies, I will only share notable highlights from a select few. You can see details based on each product in our Newsroom.
Awesome Motive Retreat + Brand New Website
After five years, we redesigned the Awesome Motive website to better reflect everything that we do. The new theme is built with the block editor, and I'm really happy with how it turned out.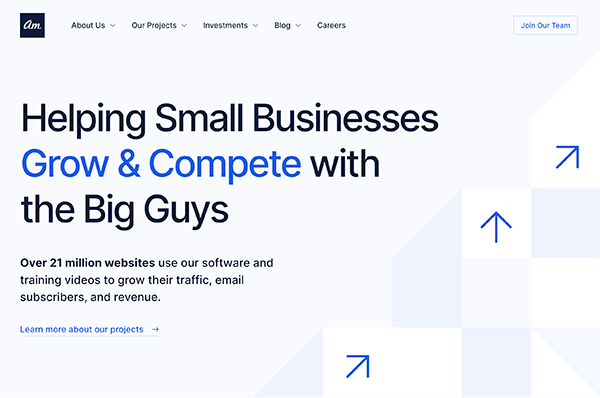 Our About page, Core Values page, and Career page are just beautiful. I also had some fun with creating our Investor Relations page because I'm really tired of getting unsolicited spam emails from PE / VC firms. Check out the website for inspiration and let me know your thoughts.
This year, we were able to do our AM retreat in-person (finally), and it was so much fun. We held it at the Hyatt Regency Grand Cypress in Orlando, and with our team growing it felt sort of like a conference. Although we had tons of fun activities like kayaking, team basketball & Cricket games, ultimate frisbee, charity walkathon, board games, and more.
I really look forward to our AM retreat every year because this is the only time of the year where we get together in person as a large team, and I was very happy that we were able to make it happen this year.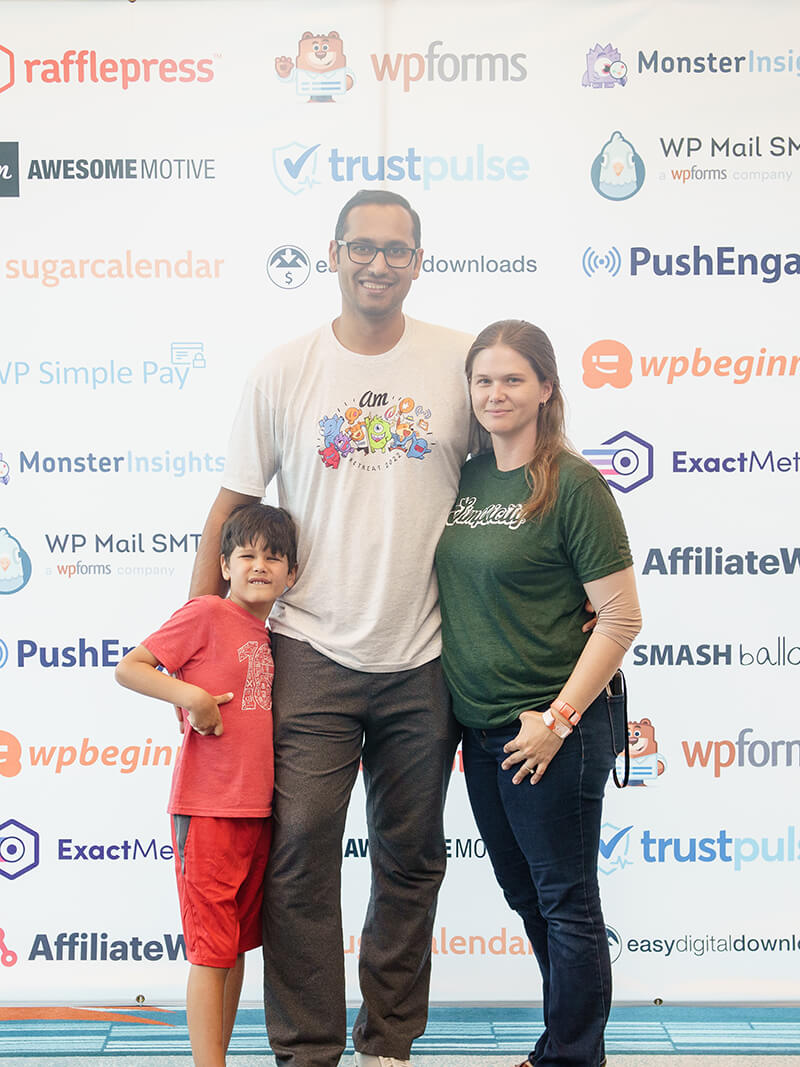 WPCode
We launched a new product called WPCode which is a WordPress code manager to future-proof your website customizations using smart code snippets.
WPCode is like the ultimate Swiss-Army knife tool that will help you replace dozens of existing WordPress plugins while making your website faster. My ultimate goal here was to help website owners save time and hassle while managing website customizations.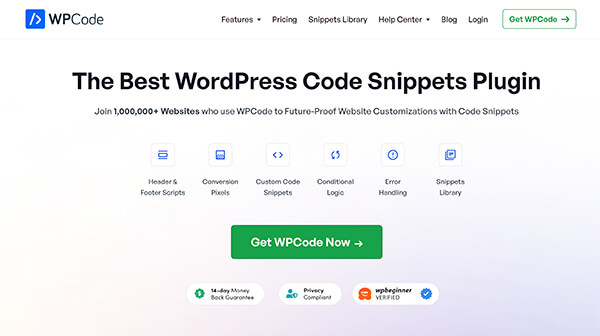 The idea came mainly from our users because about a decade ago in 2012, I created a free plugin called Insert Headers and Footers. This plugin made it easy for you to add code in WordPress header or footer area such as Google Analytics script, FB pixel, other tracking codes, and such.
Over the years, the plugin grew to over 1 million active installs. Every month, I would get requests from users to add more functionality such as the ability to conditionally load scripts on certain pages, ability to add code snippets in other areas of the website, and so on.
So we rebranded the plugin to WPCode (much better name), and we made it 100x more powerful. Best of all we kept most things free.
I can say it's by far the MOST POWERFUL plugin you'll install on your WordPress site, and I'm not exaggerating. You can read my full announcement here or watch this video on WPBeginner channel to see why I am so excited about this plugin.
We have big plans for it. Just last month, we launched the Private Cloud Snippets library to improve developer workflow. You can now save all your code snippets to cloud and re-use them across multiple client projects.
We also added code revisions (aka version control) to WordPress admin area, built deeper integration for WooCommerce & EDD, created device-specific snippet rules, and a whole lot more.
You can expect a lot of great things coming from WPCode in 2023.
SendLayer
SendLayer is another new product that we launched this year. It's an email delivery platform that helps you get your website emails into your user's inbox with maximum deliverability, reliability, and scalability.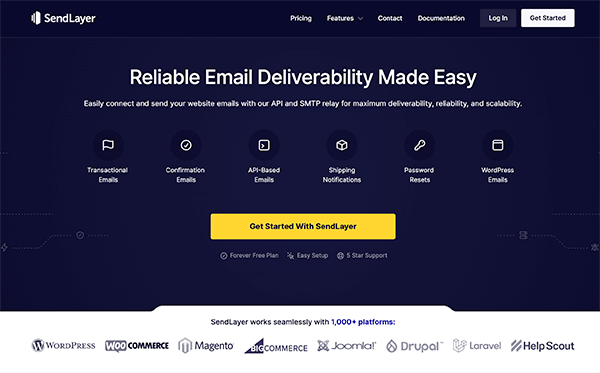 You can use SendLayer with WordPress or any other platform that you prefer because it's a powerful SMTP email service API. It gives you reliable email delivery while protecting your domain reputation from spam filters and giving you detailed email logs along with open & click analytics.
2023 will be a big year for SendLayer — we're planning some big announcements in the next couple months.
AIOSEO
All in One SEO (aka AIOSEO) is one of the most popular WordPress SEO plugins that's now being used by over 3 million websites. This year the team worked really hard to make it by far the best SEO toolkit in the market.
If you want to improve your SEO rankings, then you should use AIOSEO.
We added a powerful Link Assistant feature to help automate the internal linking process. It also lets you see which domains you're linking out to, which posts have no links, and so on. This is great for both SEO pros and business owners.
I had this feature built to help our businesses improve our content marketing, and also do SEO cleanups when we acquire new businesses.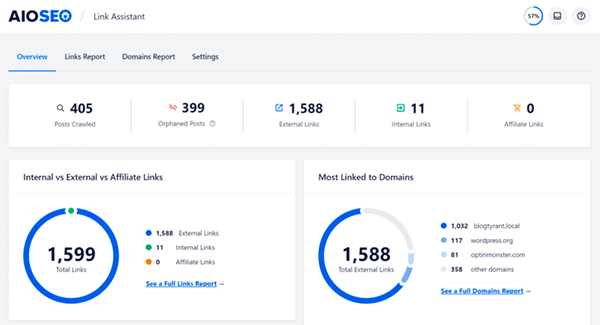 We also introduced the Next-Gen Schema generator to help you level up your on-page SEO game. Basically you can generate custom schema templates to improve your SEO rankings without writing any code.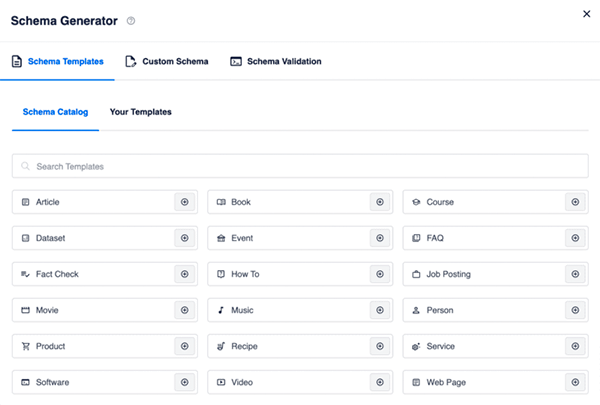 Aside from that, we added the headline analyzer to help you write better headlines, we created an automated table of content block that's actually customizable, and so much more.
There is a reason why AIOSEO has seen the level of growth that we did this year as more people are switching away from legacy WordPress SEO plugins to AIOSEO. Here are 9 reasons why you should switch to AIOSEO.
WPForms
WPForms is the fastest growing online form builder for WordPress with over 5 million active installs. It's now the #7 most popular plugin in the WordPress.org plugin directory.
This year we added several powerful features to help you improve your workflow and save time. For example, we introduced Form Revisions which adds version control for online forms. We also added form tags, ability to recover deleted forms, form locator, and form search to make managing forms a breeze.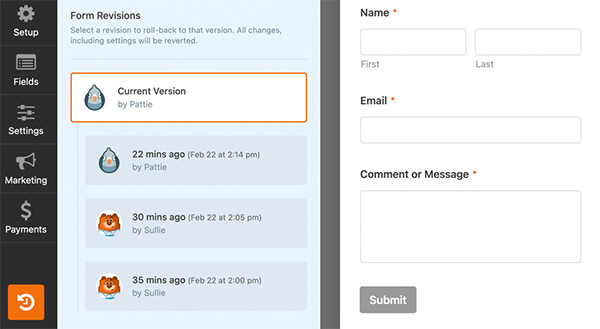 We added a form layout field to allow you to create multi-column form layouts without any code. This was a much requested feature, and I'm glad the team was able to get it out.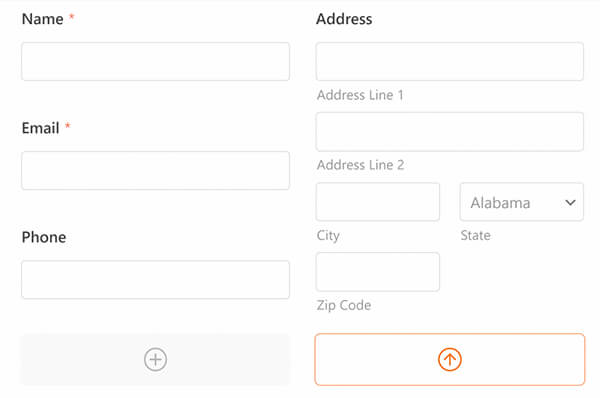 Aside from that, we added a native integration for Google Sheets (no need for Zapier). We also added integrations for HubSpot and PayPal commerce along with introducing more powerful anti-spam settings.
WPForms is continuing to raise the bar, and I'm really proud of our team.
They also did their own 2022 Year in Review post which is far more interactive and super cool.
WP Simple Pay
Last year, we acquired WP Simple Pay as part of the Sandhills product acquisition. It's a simple yet powerful solution that helps you accepting one-time and recurring payments on your WordPress site without setting up a shopping cart.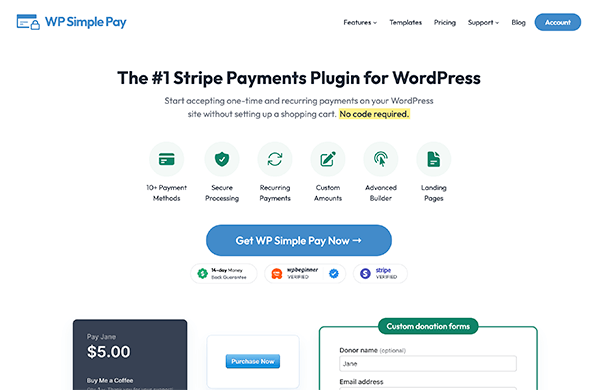 We redesigned the website to highlight the features it offers, and we also added tons of other powerful features like the ability to add Buy Now Pay Later, Automatic tax calculation based on user location, flexible coupon management, pre-made payment form templates along with deep integration with WordPress page builders, a brand new onboarding wizard, and so much more.
There's a free version available as well that you can use to accept payments securely on your website with mobile-optimized forms, card validation, and more.
I'm really proud of how this product is evolving, and we have some big features coming next year.
Other Notable Product Highlights
Note: Want to join me and work on products that are seen by billions of internet users every month? We're hiring 🙂
Acquisitions & Investments
This has been a crazy year for acquisitions. I felt that most SaaS companies and WordPress businesses were extremely overpriced, so I wasn't very active earlier in the year. Part of being a value investor and disciplined capital allocator is to exercise a great deal of patience especially when markets are filled with greed.
This paid off well for us because as you know the public stock markets tanked which led to a correction in private business multiples.
As we're closing the year, we have done some excellent deals which we haven't announced yet, so I can't share those in this review.
But we did do few deals that I can share.
FunnelKit (formerly WooFunnels)
FunnelKit is a leading sales funnel builder and marketing automation platform for WooCommerce. Over 18,000+ smart store owners use FunnelKit to create high-converting checkouts, order bumps, one click upsells & automations that are proven to boost profits.
Basically it's a powerful ClickFunnels alternative for WordPress that comes with dozens of high-converting checkout templates, ability to add one-click upsells, and more.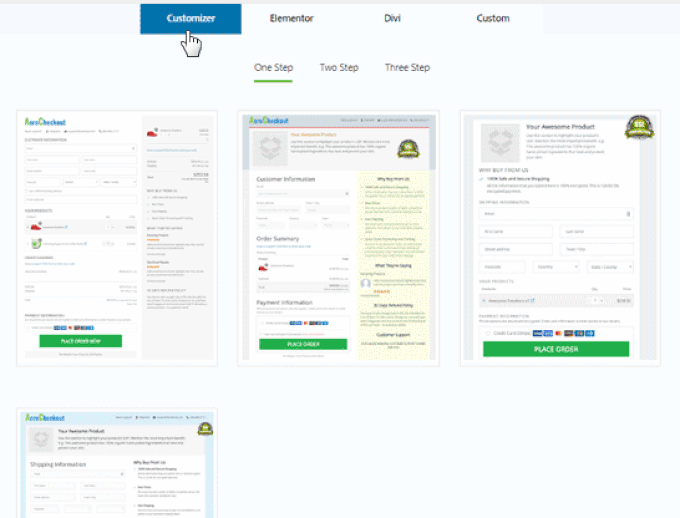 I met Daman Jeet Singh (founder and CEO) over 5 years ago at Traffic and Conversion Summit. I have followed their journey since then. He connected with me via Twitter, and we discussed a potential investment.
Now they're part of the WPBeginner Growth Fund. You can read my full announcement post here.
They have a really powerful email automation and CRM product called FunnelKit Automation (formerly Autonami). It's basically an ActiveCampaign alternative for WordPress which gives you the email marketing & SMS features for a fraction of the cost.
It comes with dozens of pre-made automation libraries that you can import such as cart abandonment automation.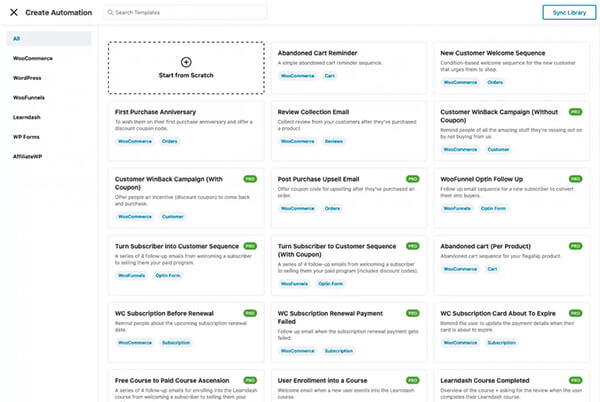 You can then customize the automation using a drag & drop builder which is extremely powerful. It even shows you how each step in the automation is performing.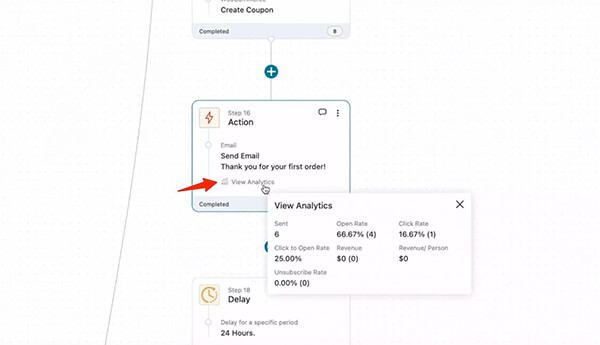 It's truly a game-changer when it comes to marketing automation for WordPress. Check out the 15 features that I think you'll love.
WP Charitable
In the summer, we also acquired WP Charitable which is a top-rated donation and fundraising plugin for WordPress. Over 10,000+ non-profit organizations and website owners across the world use Charitable to create fundraising campaigns and raise more money online.
It has tons of really powerful features already including fully customizable donation forms, ability to accept one-time or recurring donations, easy donation management dashboard, GDPR compliance, annual donor receipts, gift giving in honor of someone else, fee relief which allows donors to cover payment process fees, and more.
You can also use Charitable for peer-to-peer fundraising campaigns, and it even lets you create your own crowdfunding platform like GoFundMe or Indiegogo.
We're working on some really amazing updates for Charitable in 2023 (stay tuned).
WP Tasty & Nutrifox
End of November, one of the WPBeginner Growth Fund companies, Strategy11, acquired WP Tasty and Nutrifox.
Strategy11 is the team behind Formidable Forms, Business Directory Plugin, and Advanced Classified. Steve & Steph Wells joined the WPBeginner Growth Fund in 2018, and we have seen tremendous growth in the business since then.
When the opportunity presented itself, we decided to acquire the WP Tasty plugin suite which offers a suite of tools for food bloggers including a WordPress recipe plugin, a smart roundup plugin, affiliate management plugin, and a better Pinterest integration.
Nutrifox is a SaaS nutrition label generator for food bloggers as well food brands who're looking to show nutrition labels for compliance reasons on their website.
Other Investments
Aside from the above, we have also acquired two other businesses just this month, but the announcement is not public yet. We will be sharing the press release likely in January or February.
The various investment funds that I'm a part of made their respective acquisitions, but I'm not going to go into details there. Overall, I'm fairly satisfied with the acquisitions they made although some were definitely overpriced deals — let's see how they pan out.
I sold several of my residential real estate investments because I felt the housing market was getting too hot, and this turned out to be a great decision.
I didn't buy any commercial real estate this year because I feel the market is simply overpriced. As the Federal Reserve keep raising interest rates, I believe more bargains will become available in the coming months.
With the year ending, there's definitely a sense of worry in the market from my conversations with other entrepreneurs and investors. To be honest, our generation haven't seen interest rates quite as high before, and this uncertainty leads to fear. I believe that has the potential for causing chaos especially for those who are over leveraged.
My plan is to continue operating with a large margin-of-safety and staying disciplined, so we can protect our team and our customers.
With that said, if you're a founder looking for an exit or an investment, check out my M&A program page to send me a message. This will help you get a fair exit while saving you the broker fees 🙂
Lessons Learned
Like every year, I learned a lot in 2022 through trial and error, reading books, and talking with other entrepreneurs. Below are some of the most important lessons in no particular order.
Without commitment, you cannot have depth in anything
Over the last couple years, I had been slowing down my conference travels and it was leading me to become sort of an introvert. For those of you who know me, I know that's probably hard to believe, but it's true.
I realized that this was having an impact on my learning, and overtime will hinder my growth.
So last year, I made it a goal that I wanted to expand my network and connect with others who're deploying large amounts of capital. Even though I have done quite well as a 32-year old Pakistani immigrant who started with nothing, I felt that I needed to level up my capital allocation skills.
I reached out to well-respected value investors like Guy Spier, Mohnish Pabrai, and others. Basically these are folks whom I respect a lot and have learnt a ton from over the years by watching their videos, reading their books, etc.
Guy was very kind and invited me to his private event in Switzerland where I met several value investors including Guy Spier, Bryan Lawrence, Robert Karas, and others. I didn't know a single person when I walked in, but I walked away with at least 30 good connections.
I decided to commit 100% and went to TED, Berkshire Hathaway meeting, and several other events.
The relationships and networking this year led me to getting an invite to a private YPO-style forum with Mohnish, Guy, and four other amazing entrepreneurs & investors. I am really enjoying the knowledge-sharing and support from this group, and I'm honored to be part of it.
Aside from going all-in and committing 100% to your goal, another big lesson from this experience is:
I'm really enjoying this experience of reading annual letters from the earlier days of various fund managers, large conglomerates, and I'm excited for the next 5 years ahead as hopefully I will be able to use the lessons here to continue leveling up.
Hard conversations now, prevent harder times later
I try to avoid conflicts whenever possible because they're draining. But sometimes, we need to have those hard conversations otherwise we allow mediocrity to become a norm while our frustrations build up.
This year, I had two really hard conversations, and at the time it felt very difficult. But now as I reflect back on the year, they were much needed, and it's going to be a huge positive for everyone involved.
While I can't share more details due to the private nature of these conversations, I just want to say that always try to practice radical candor, and have those hard conversations before things go out of control.
Lastly, always make sure that you're communicating your expectations clearly because unspoken expectations are premeditated resentments.
Job Scams are Real – you should copy this page
I guess with the growth of Awesome Motive, there are now scammers out there pretending to be us and running fake job scams.
I had dozens of people reach out to me where some scammer was sending them interview requests, offering fake job contracts, and asking them to make a deposit for buying devices (which we never do).
Anyways, we got this sorted, but I realized that other large companies have a page on their site about this, so we created one too.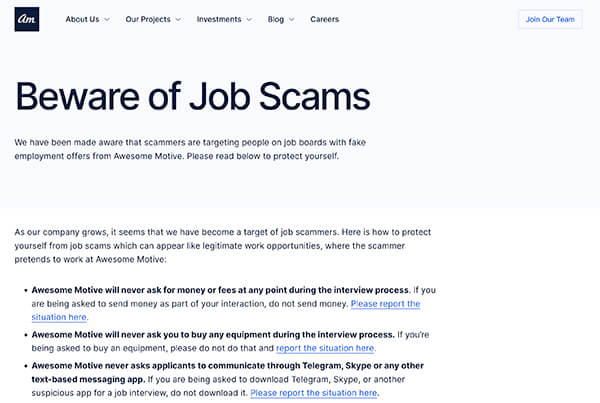 My recommendation is that you should make a page like this ahead of time before someone fall victim to one of these job scams. I know at least one person who sent these scammers $1,000 which is just sad.
Why, Why, Why, … and then what?
I write an internal company newsletter, and one of our team members asked me to share tips on how can one get better at thinking outside the box.
So I shared a framework that I developed over the years on how to think about thinking.
I call it The 3 Whys + the 5 … and then Whats?
Whenever I found myself stuck, I would simply ask the series of these questions which always helped me dig deeper and come up with an out of the box solution.
Basically it's just a combination of two of the best mental models: First Principle and Second-order thinking.
I highly recommend asking the 3 whys and 5 "… and then what" questions on a more regular basis. You'll be surprised how it helps uncover out of the box ideas.
Also this will force you to continue learning more.
Other Lessons from 2022
Since this post is getting quite long, I'll just make a short bullet list. Although unlikely, I may share more about these in details at another time:
A mistake repeated more than once is a decision.
We rarely understand what we see, so instead we see what we can understand.
Also too often, what we see depends mainly on what we look for. A shift in perspective opens a completely new set of amazing possibilities.
If you keep ignoring feedback, then life will keep teaching you the same lesson.
Few things are as valuable in the modern world as a good bullshit detector.
Your personal experiences make up maybe 0.00000001% of what's happened in the world but maybe 80% of how you think the world works.
Most problems are more complicated than they look, but most solutions should be simpler than they are.
Great advice from Warren Buffet: Always praise by name and criticize by category. "You can always tell somebody to go to hell tomorrow. You haven't lost the option".
If one only wished to be happy, this could be easily accomplished; but we wish to be happier than other people, and this is always difficult, for we believe others to be happier than they are. This is great wisdom by Montesquieu.
Most often the thrill of anticipation is more exciting than the actual destination or experience. Our minds simply move on to what's coming next. That's dopamine for you. The secret to having it all is knowing you already do.
Lastly, I'll end with this one because I believe there's a high correlation between luck and kindness.
What lessons have you learnt this year? Or which one of the above resonated with you the most? Let me know by leaving a comment on this post.
Favorite Reads of 2022
Unlike my previous years end reviews, I'm renaming this section to favorite reads because I want to share both books and articles that I read online.
These are in no particular order, but I enjoyed them all:
Aside from these, I read various annual letters of private hedge funds and investment companies, so I can better understand the investor mindset at various stages of their journey.
My Goals for 2023
I'm not going to list out product-specific goals because each one of them have fairly elaborate roadmaps.
My personal goals for 2023 are:
Continue doing monthly trips
Continue deep thinking time
Stay disciplined with the unscheduled time in my calendar
Do more weekend get togethers with extended family
Spend more time doing father-son activities (i.e fishing, etc)
Find more boring / unsexy ideas that deliver exceptional results
Level up my capital allocation skills
I'm extremely grateful for an amazing year that 2022 has been for me and my family. I am truly blessed to be able to do what I love every day.
Here's to an even better 2023!
In the meantime, enjoy more pics from the year — I definitely did accomplish my goal of taking more photos this year 🙂