It's 2020 already. Time flies by fast when you're having fun. 2019 was an amazing year.
Since everything happens so fast, I usually don't get a chance to document it all in one place. This is why I do a yearly recap each year (2018 | 2017 | 2016 | 2015), so I can keep a diary for myself to reflect on as I get older.
I have also been told by many friends, family members, and readers that they love my year end recaps, so that is just double motivation for me to write this blog post.
Since a lot happened in 2019, let's recap everything (caution: it's very long).
Personal Highlights
2019 was by far the most balanced year of my life. I excelled in my various roles including being a good husband, a good father, a good brother, a good son, and a good leader.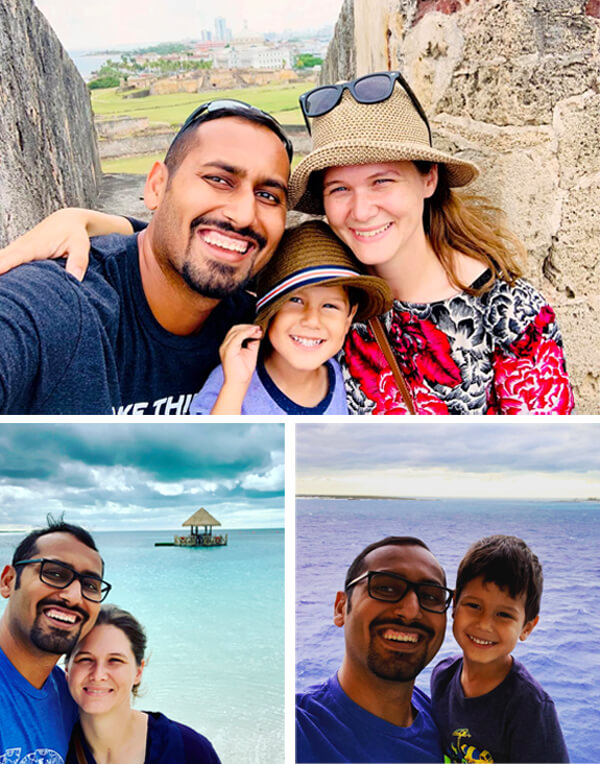 Most of the credit goes to prioritization, having the right support, and saying no … A LOT!
At the start of 2019, I made it a priority to reclaim more of my time. To make this happen, I revamped my ideal weekly agenda and time-blocking sheet with some very big changes.
I decided to dedicate Fridays to personal growth. To make sure I stick to this, I also made a "no business phone calls" rule for Friday which I only had to break once in 2019 (in the month of October).
This was a great decision because I read a lot, listened to podcasts, and overall learnt a ton. I felt from a personal growth point of view, 2019 was my best year ever.
I also significantly reduced the amount of external calls, podcast interviews, and other meetings that I used to do, so I could focus more on our AM team and my family.
In 2019, Amanda and I started doing weekly date nights, and I highly recommend it to all my entrepreneur friends.
I also started doing quarterly board meetings with Solomon which is inspired from this book (thanks Dan Martell for the recommendation). Solomon loves "Baba and Baby time".
Oh and did I mention, Solomon turned 3 years old. He's growing up soo fast.
It's quite interesting to watch the world through his perspective. He tries to imitate my work habits on his mini computer and our old house phone (this is hilarious to say the least).
In 2019, I continued the #dotcomlifestyle trend where I combine travel and work. Basically as long as I stay disciplined, I can work from anywhere in the world that I want, when I want.
We started the year with a trip to Punta Mita, Mexico (same as last year). It is for a business mastermind that I'm a part of, but a lot of my entrepreneur friends also bring their families too.
The Four Seasons property is gorgeous and that's why we all voted to go back again in January 2020 (yup, I'll be there in two weeks).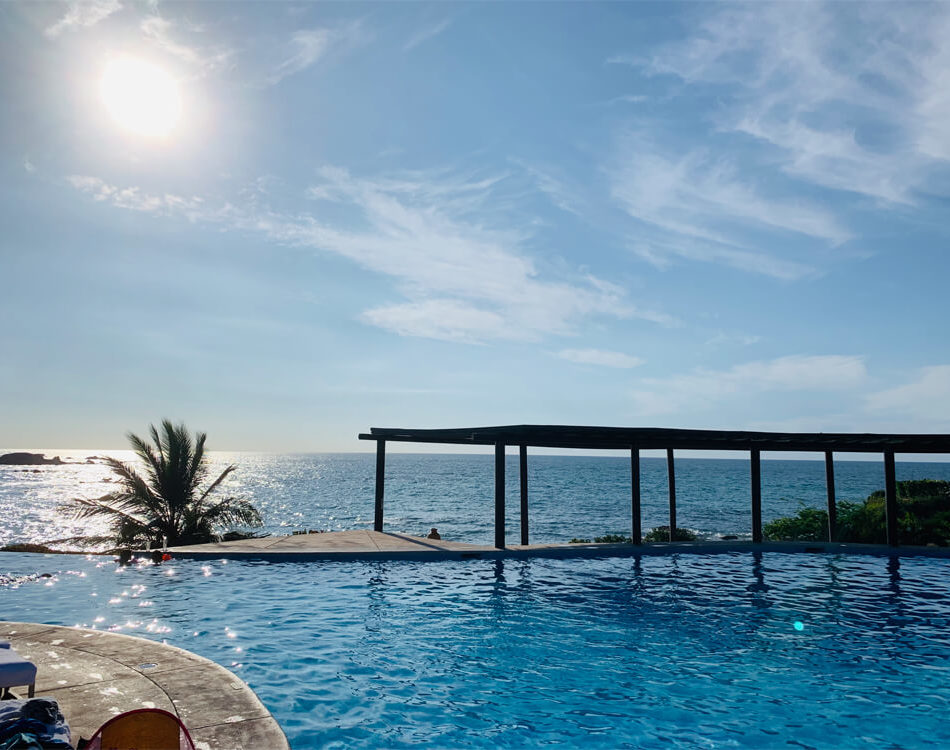 In February, I went to San Diego to attend Traffic & Conversion Summit conference. I gave two killer presentations, and OptinMonster was one of the event sponsors.
At T&C, I attended a yacht networking party that my friend Brandon organized. It was a lot of fun, but I left early and didn't get to properly thank Brandon. A week later, he passed away in a fatal helicopter crash. R.I.P.
Life is too short. Please say thank you and I love you frequently to your loved ones (sadly I also couldn't take a photo with him on the boat since he was running all over the place).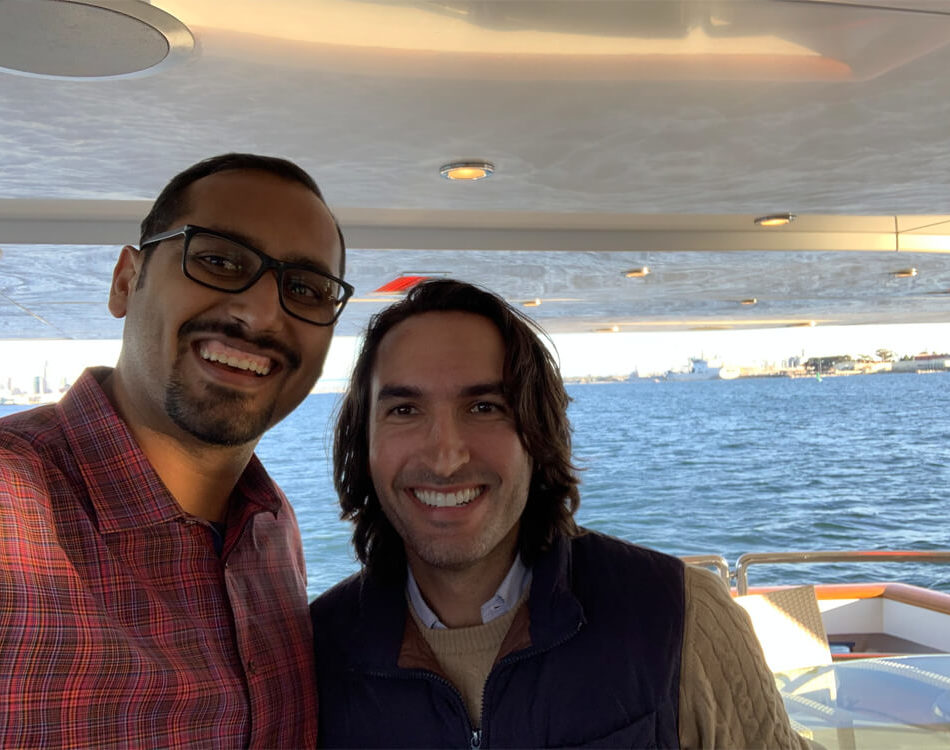 March was a busy month for me. I did our first ever WPBeginner Growth Fund meeting.
As you may know, in late 2018, I decided to invest in WordPress focused businesses through my growth fund which I called WPBeginner Growth Fund. I had all the founders meetup in a giant house in Orlando. We did brainstorming strategy sessions, thought-exercises, and live tear-downs of each others products. It was a lot of fun.
After the meetup, I went on a big family cruise with my parents, aunts, uncles, and cousins. We went to Cozumel and Costa Maya, Mexico for spring break.
Immediately after that, I flew to Mukan located South of Tulum, Mexico for a mini-mastermind with 9 of my entrepreneur friends. It was a lot of fun and a great learning experience. Each of us had major breakthroughs that turned out to be very valuable through out the year.
Fun fact: we booked out the entire Mukan resort which is in the heart of a UNESCO heritage site. It was gorgeous, see the photos below from my March trips.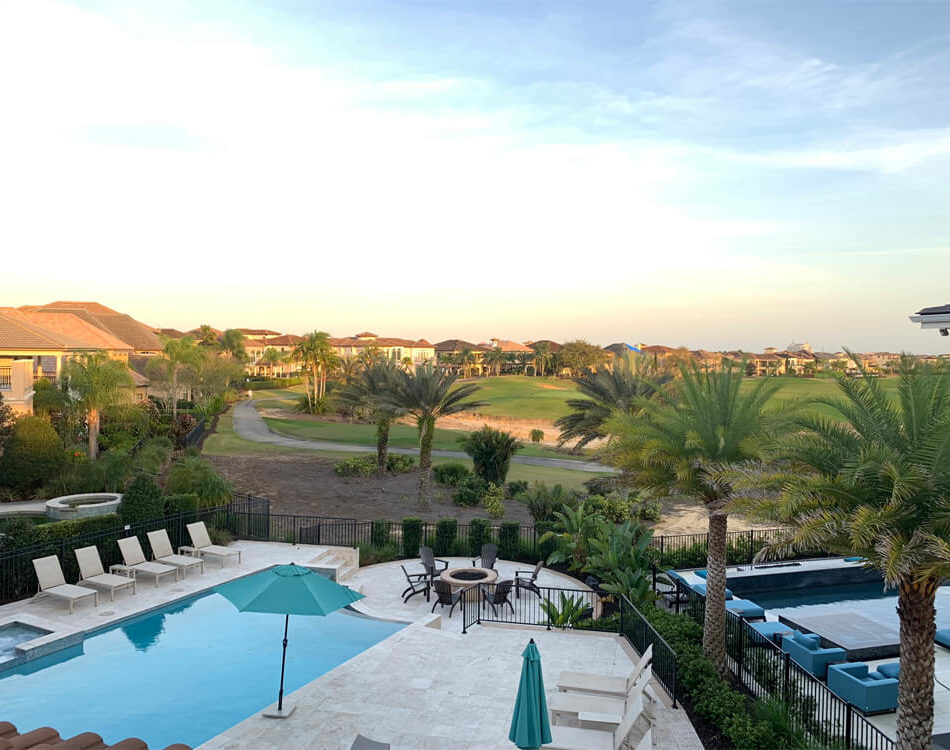 April, I was heads down working on implementing all that I learned. Although I did take two trips. First was to Los Angeles for a quick business event and then another to Gainesville, FL to receive the Horizon Award from University of Florida.
In May, we took a partner reward trip to celebrate the growth of WPForms and MonsterInsights. My business partner Jared and Chris both brought their families. We went on a cruise trip to St Maarten, Puerto Rico, and Haiti.
This was a great way for us to recharge and for our families to connect. We came back energized to work toward our new milestones which we ended up hitting before end of 2019 🙂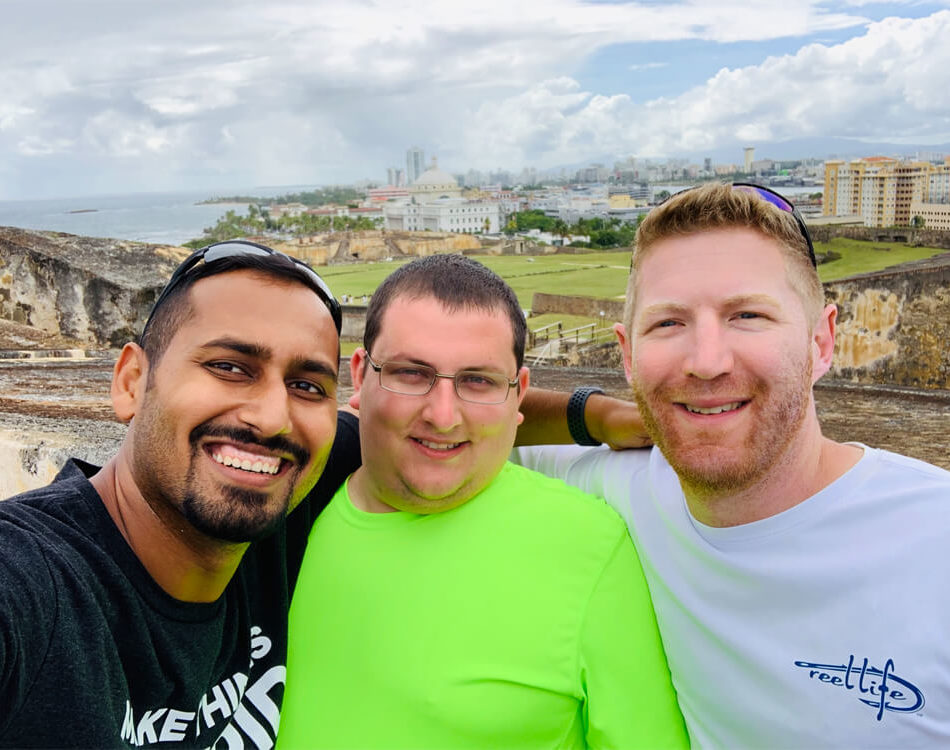 June was a crazy month for me. I was on back to back trips. First, I went to a charity networking event called Cookie Off in Toronto. I got to eat delicious chocolate chip cookies and connect with smart entrepreneurs. Not to mention, we raised $200,000. Only my friend Sol can pull off something this awesome.
I then flew straight to my all company retreat in Orlando. We flew everyone in our team for a week long retreat (more on this in the Business highlights section).
After the company retreat, I flew straight to LA to speak at my friend Neil Patel and Eric Siu's event called Marketing School Live. I did a fireside chat with Eric on how to design your thinking for unstoppable growth, and it was a lot of fun. In the future, my goal is to have all of my presentations be in a similar interview format.
Here are some photos from the month of June: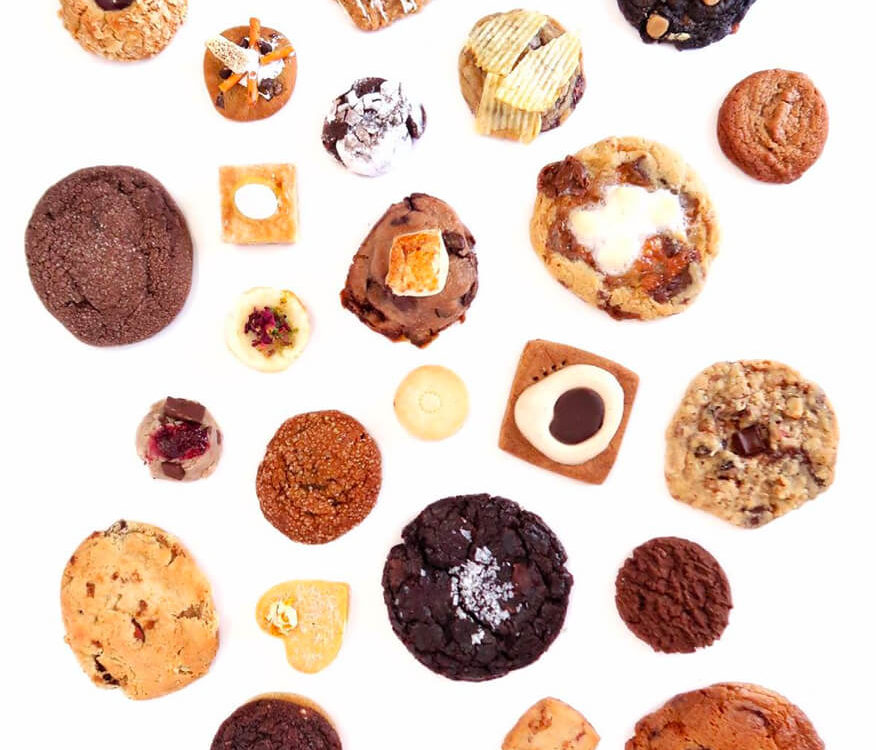 In July, I also took my annual trip with my close friend David Henzel. We visited Istanbul (Turkey), Munich (Germany), and Vienna (Austria).
While our families got to hang out with each other, David and I geeked out on what we both love, startups and growth.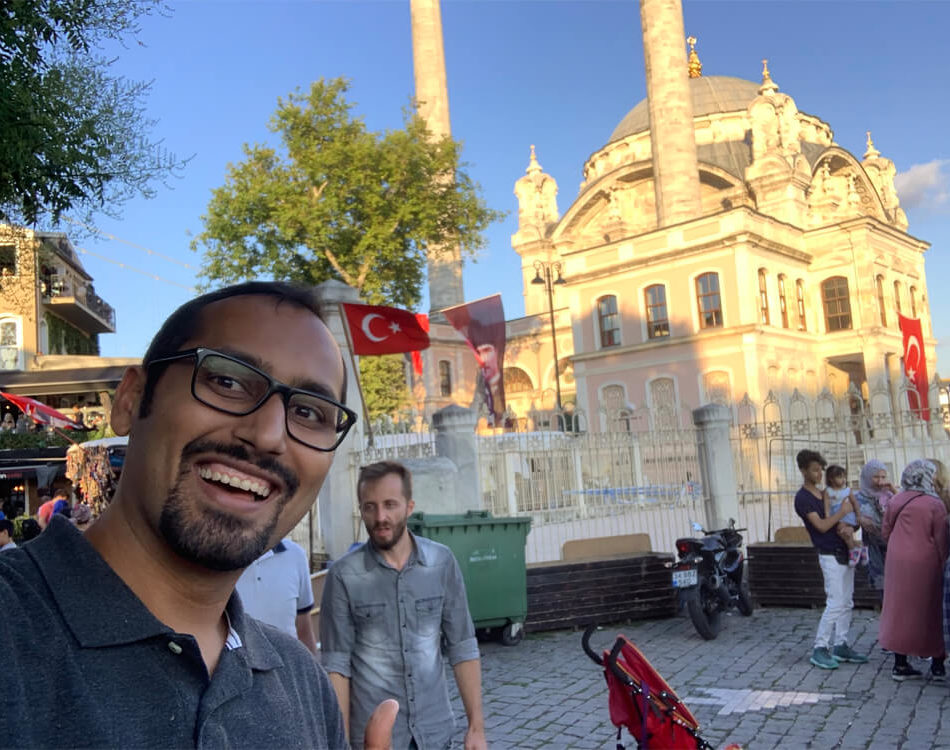 August was the month of implementation for me. I took a quick trip to Lake Tahoe to hang out with my entrepreneur friend group where we shared new business insights, learnings, and reviewed each other's goals so we can hold ourselves accountable.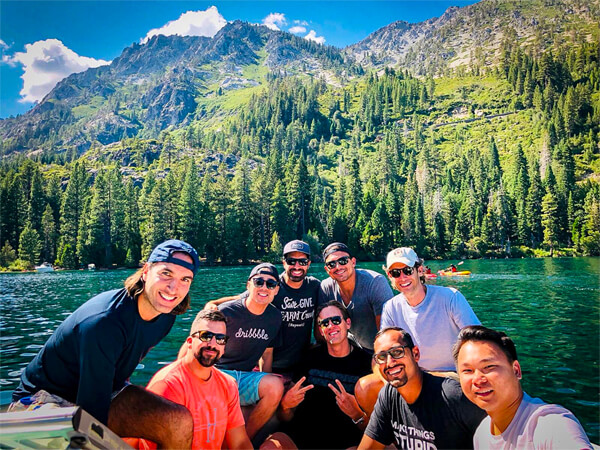 September, I flew to Tucson, Arizona to attend Pressnomics which is a conference for WordPress business owners. I decided to do our second WPBeginner Growth Fund meetup there as well.
On this trip, I had my first Rattlesnake encounter … ask me to tell you this story in person because you really have to see my reactions.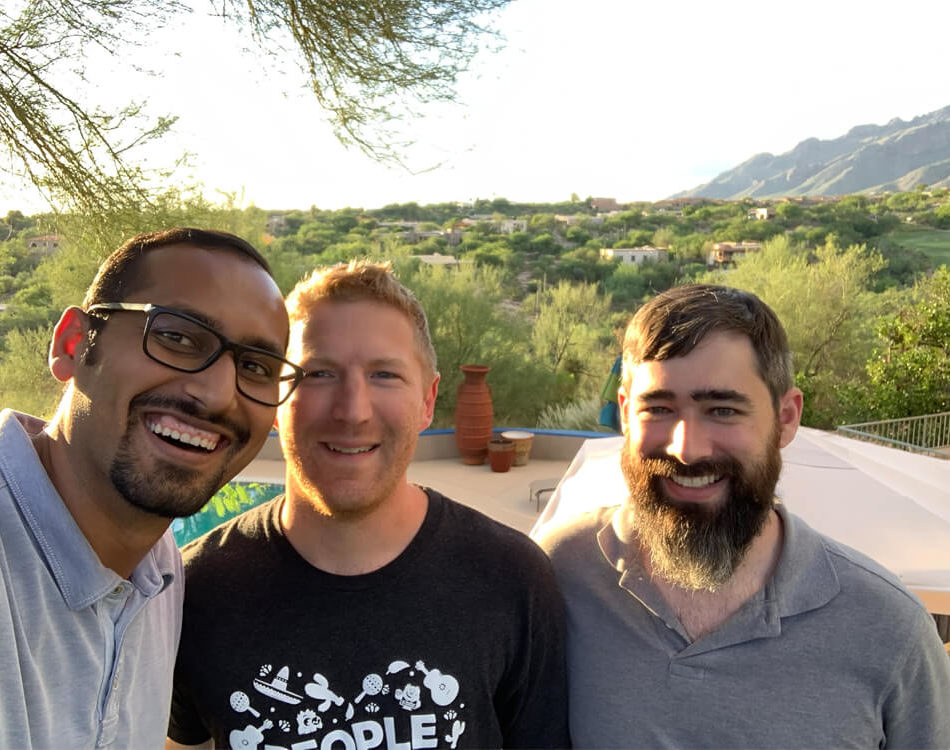 In October, we had Solomon's 3rd birthday party. We decided to do it a week early, so he could go to Disney for free (yup I'm cheap).
After that we went to WordCamp US which was held in St. Louis, and then immediately after that I went to Park City, Utah for another business event. Amanda and Solomon joined me for both events.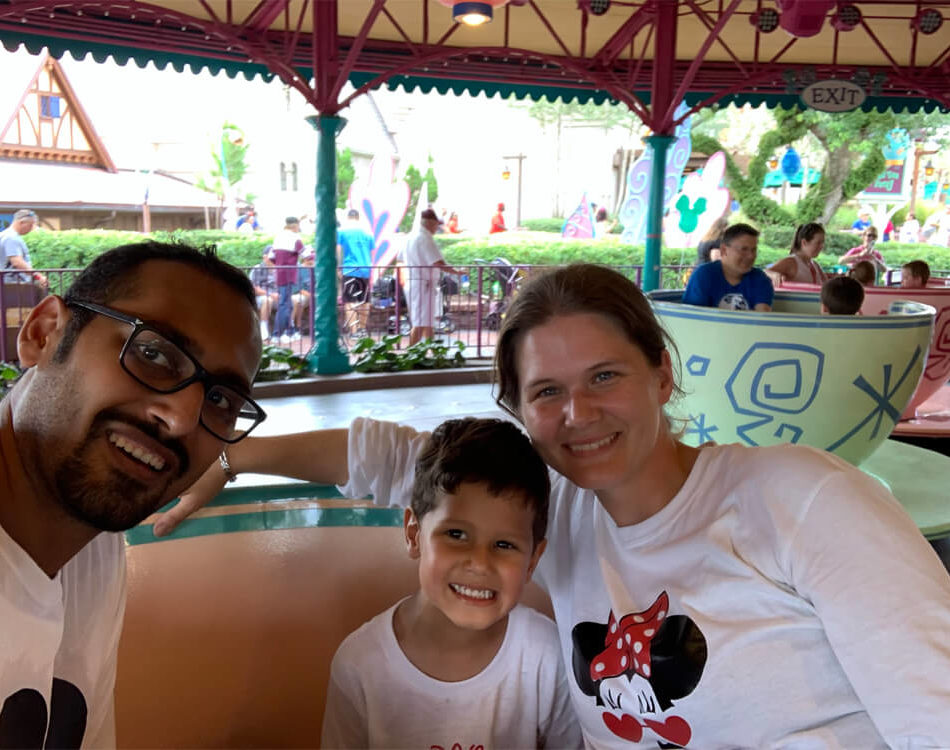 November is always a hectic month for me due to Black Friday / Cyber Monday promotions. But this year it was even more hectic because I was also reviewing several companies to invest in (not all investment deals are publicly announced yet).
Despite all that, I did manage to take a weekend cruise to Bahamas with my in-laws. It was their first cruise trip in 10 years, and I'm glad we got to spend quality time together.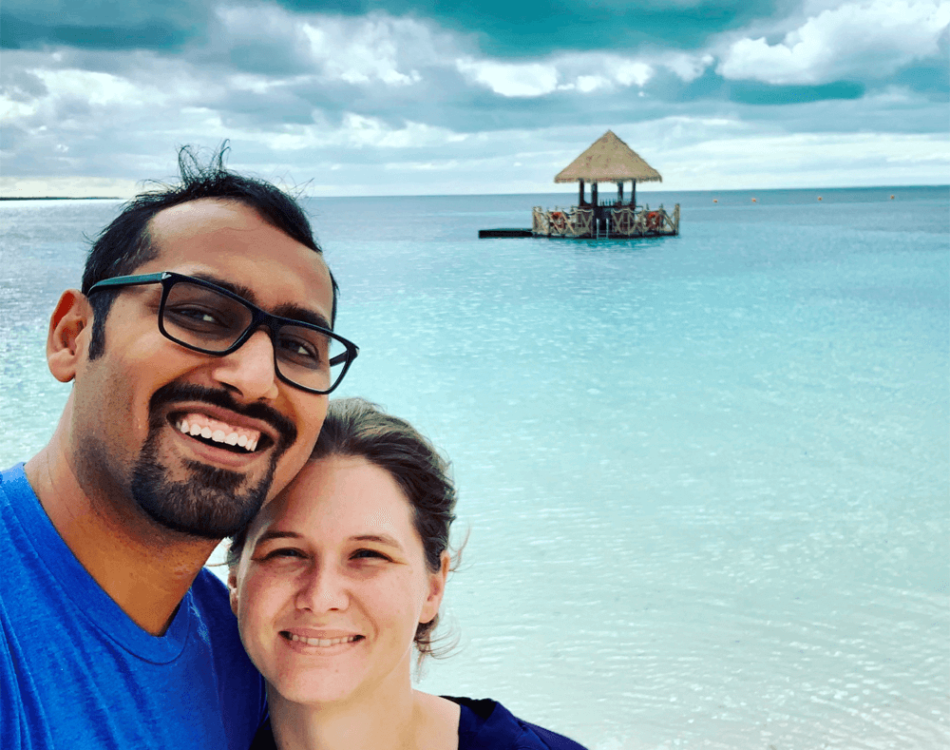 Unlike previous years, December ended up being even more crazy than November. We decided to do a pilot team meetup for WPForms on top of our annual company retreat. Luckily it was in Orlando, so it was a short drive for me.
Immediately after the meetup, I flew to LA to meet with Josh from Rymera. I invested in his companies through the WPBeginner Growth Fund.
After that I flew back to West Palm where I had my content team in town for our New Year planning. We spent a week together and planned out over 6 months of content for WPBeginner.
I then spent the last week of December in Karachi Pakistan where I attended my cousin's wedding. Pakistani weddings are a lot of fun, and I'm also glad that Amanda and Solomon got to experience it.
Here are some pictures from December trips: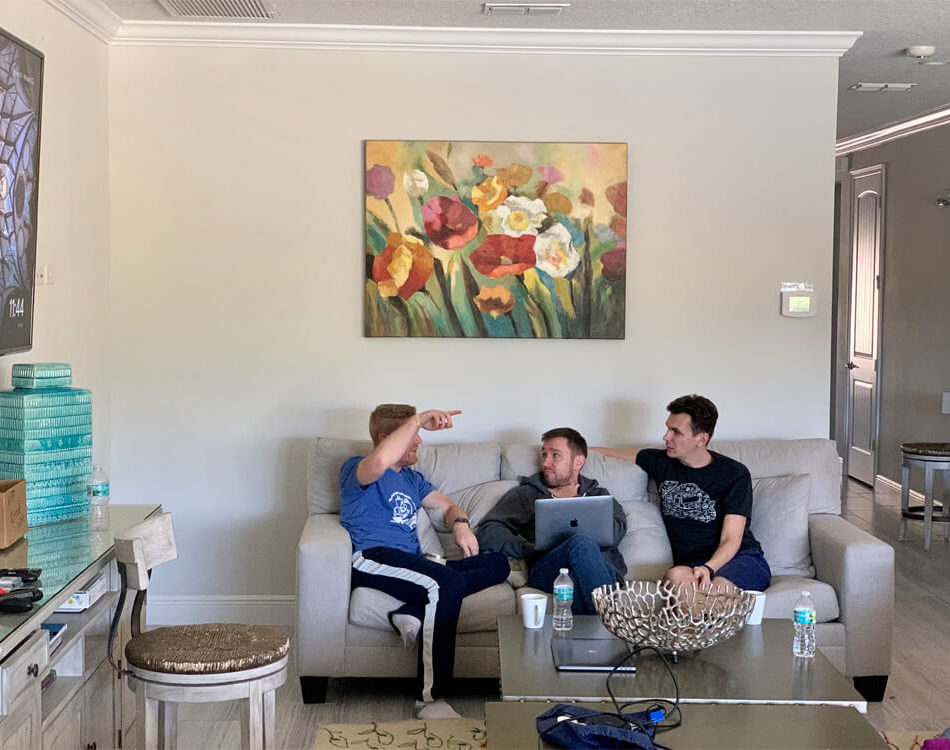 As I write this recap, it's clear to me why many of my friends think that I was on vacation for most of the year, but just wait until you get to the Business highlights section.
One of my goals for 2018 was to bring back my remote work style and never let it go again. I carried the goal into 2019, and I'll be continuing it in 2020 as well.
Basically as the company grew, I felt that I was restricted to a central location but that simply isn't the case.
I can work from anywhere that has internet. I just need a computer and be disciplined. I call this the #dotcomlifestyle, and I often use the hashtag in my tweets / instagram posts.
Business Highlights
2019 was a very productive year for me in business. We launched three new products, I acquired stake in few more companies, and my existing products saw a lot of growth as well. Since I have multiple companies, I'm going to break up the highlights by each business entity.
OptinMonster
OptinMonster is the most powerful conversion toolkit to help you get more email subscribers and make more money from your existing website traffic.
It is our flagship brand that's well-known across industries and serves some of the largest companies in the world. We help optimize billions of sessions every month for our customers, so they can turn their traffic into subscribers, leads, and sales.
As I mentioned in my last year's review, I stepped out of OptinMonster day to day in March of 2018, so I could better guide the strategy of all our brands at Awesome Motive.
My co-founder and friend, Thomas Griffin, stepped into the President role, and he has done an amazing job in leading the product forward.
Through out the year, many of you have asked about clarification on what's my role in OptinMonster. I'm still the co-founder of OptinMonster, and no I didn't exit from the company.
My role is very similar to a strategic advisor. I chat weekly with Thomas, we plan quarterly on big picture strategy, and I still lead the larger business development deals because they often involve multiple companies in our portfolio.
This year, our team crushed it with product innovation in OptinMonster. We launched a brand new account dashboard and a new campaign dashboard. This allows users to better organize their campaigns into folders, easily search campaigns from multiple sites, and more.
We also added native analytics to OptinMonster, so we're no longer relying on Google Analytics.
Aside from that, we added several notable features like gamified spin a wheel optins, chatbot integrations for Facebook Messenger, tons of new personalization and targeting rules, mobile-specific templates, improved WooCommerce integration, attention activation feature, and integrations with tons of third-party services like Zapier, Jilt, Bronto, etc.
We continued to add more guides and courses to the OptinMonster university which is available for FREE to all OptinMonster users.
Overall, I'm very proud of what we accomplished and I know 2020 is going to be even better!
WPForms
WPForms is the most user-friendly WordPress form builder in the market.
This year, WPForms passed 3 million active installs, and it is now in the top 15 WordPress plugins of all time. (To put in perspective, in 2018 WPForms had only passed 1 million installs).
We continued to maintain our 4.9 out of 5 star rating average with over 5000+ five-star ratings. Reading WPForms user reviews give me a new level of energy every time.
I truly believe that WPForms is hands down the best WordPress form builder in the market, and it can go toe to toe with all major SaaS form players.
We started 2019 with a series of big releases including our powerful Form Landing Pages addon which allows you to create distraction free form landing pages in WordPress (similar to what you would do with Wufoo) without the high costs.
We then launched our conversational forms feature to help boost form completion rate. This allows you to create interactive form layouts in WordPress (similar to Typeform) without the high costs.
We translated WPForms into several top languages like Spanish, French, German, Portuguese, Italian, Japanese, Dutch, and Russian.
On top of that, we added tons of notable features like smart email fields, smart phone fields, weekly email summaries, AJAX form submissions, Google AMP support, reCAPTCHA v3, multiple fancy file uploads, and a whole lot more.
We also launched the WPForms Care initiative where we offer 75% off discount for non-profit organizations.
Prior to WPForms, I felt that the WordPress form industry was stuck in the land of mediocrity. I'm so proud of our team for pushing the limits which has forced other players in the industry to innovate as well. I believe this level of competition is healthy for pushing the WordPress ecosystem forward 🙂
Last but definitely not the least, I have fully stepped out of WPForms day to day operation as of June 2019. My co-founder and friend, Jared Atchison, is leading the company as President of WPForms.
I am really looking forward to the new features that WPForms team is planning on launching in 2020. It's going to be EPIC!
P.S. They have a really cool 2019 Year in Review infographic that you can check out.
MonsterInsights
MonsterInsights is the most popular Google Analytics plugin for WordPress. It is currently being used on over 2 million websites, and it's also in the top 15 WordPress plugins of all time.
This year we completely redesigned the MonsterInsights plugin to make the setup process effortless. We added a brand new setup wizard to make it easy for users to enable the right settings with just a few clicks.
We reorganized the settings screen and even removed a lot of setting options that simply should be defaults in my opinion (decisions over options).
Aside from that, we improved affiliate tracking, enabled automatic scroll tracking, added front-end page insights, and launched integrations with MemberPress, LifterLMS, and other popular plugins.
After the major changes, we spent a lot of time on tweaking and improving the user experience in our various Project Delight sprints.
Unfortunately, we were not able to launch the pro version of our Exact Metrics plugin due to various internal reasons. However I'm confident that we will be launching it in the coming month because we're in the later stages of development / testing (the new design look gorgeous).
MonsterInsights is one of my most favorite plugins because it helps me grow our business with confidence. I can setup proper analytics tracking with just a few clicks (and no it's not the same as adding Google Analytics script in the header). MonsterInsights goes way deeper with events tracking, custom dimensions, etc, without writing any code.
I sincerely believe that it's easy to double your traffic and sales when you know exactly how people find and use your website. MonsterInsights helps me make data-driven decisions to grow our business.
SeedProd
SeedProd is one of my newer companies that became part of Awesome Motive in late 2018. It's the leading coming soon and maintenance mode plugin for WordPress.
In 2019, SeedProd, passed over 1 million active installs (800k last year).
We didn't add a lot of new features in SeedProd this year as most of our focus was on the new product, RafflePress, that I'll be discussing later in the review.
With that said, we have huge plans for SeedProd in 2020 which includes a complete revamp, improved user journeys, better templates, a brand new builder interface, and a whole lot more.
I want to make SeedProd the most powerful tool for businesses to jumpstart their new website / project launch. Expect some big news in Q2 / Q3 🙂
RafflePress
RafflePress is the most powerful WordPress giveaways and contest plugin.
This is one of the three new premium product launches that we did in 2019.
RafflePress is part of the SeedProd division of our company. When SeedProd joined Awesome Motive, they had a simple giveaway plugin called Viral Giveaways, so we decided to revamp it into a new product.
I have always wanted to build a giveaway plugin that was both EASY and POWERFUL. But most importantly, something that scaled for a large site like WPBeginner.
Giveaways are an incredibly powerful hack to quickly increase your website traffic, grow your social media following, and get more email subscribers.
So why don't more WordPress site owners run giveaways on their site?
Well that's because there wasn't a single good giveaway plugin in the market. The few that existed either didn't have all the features, or they weren't optimized for performance … meaning they would significantly slow down your website, if not crash it entirely.
This left business owners to look at SaaS software for giveaways. While solutions like Gleam or Rafflecopter are powerful, they're extremely expensive costing between $1000 – $3588 per year to access all the powerful features.
We spent a lot of 2019 building what I believe is hands down the best WordPress contest plugin in the market. Not only that, it can also rival the leading SaaS giveaway players without the high costs.
If you're serious about growing your website traffic, subscribers, and social following in 2020, then try out the viral growth features of RafflePress. We have been using it through out 2019 in our various businesses and are planning to do even more in 2020.
WP Mail SMTP
WP Mail SMTP is the #1 email deliverability plugin for WordPress, powering over 1 million websites.
This plugin is part of WPForms division, and we acquired it a year ago to help fix the larger email deliverability issues in WordPress.
In 2019, we finally released a Pro version that includes powerful integrations like Amazon SES, Office365, and a much requested Email Logs feature for WordPress and WooCommerce. We also added a VIP done for you service for beginner users who often struggle to setup SMTP for their WordPress sites.
Aside from the paid features, we also improved the free version by adding new integrations like SendinBlue and Pepipost.
This year we plan to add more integrations and better features to help our users fix their email deliverability issues.
TrustPulse
TrustPulse is a powerful conversion tool that helps you increase site conversions with real-time social proof notifications.
This the last of the three new products that we launched in 2019.
TrustPulse is part of the OptinMonster division of our company, and just like OptinMonster it works on all website builder platforms including WordPress, Shopify, BigCommerce, etc.
Several folks asked me why did we build this app when there were several that already existed in the market. The truth is that we already had a plugin version of this built for years, and we used it on our own sites.
We would have users ask us which tool we used, and we had to say that we're using a custom tool. The leading solution in the market were simply too expensive for small businesses (charging $20 / month and then going higher … for something this simple).
So I decided to make a powerful tool that not only has a free version but paid plans start at $39 / year. Yup that's 1/10th the cost of popular competitors 🙂
With all that, I'd say that we didn't do a good enough job in promoting TrustPulse, and I know the team is working on doing a better job in 2020, so it can be used by more eCommerce websites.
WPBeginner
WPBeginner turned 10 years old in 2019, and it still feels quite unreal to say that out loud.
I'm truly grateful for all the support that users and the larger WordPress community has given us through out the decade. I look forward to the next 10 years of helping WordPress grow to over 50% market share.
This year, we finally launched a free Facebook Group called WPBeginner Engage to help beginner and non-techy users do more with WordPress. In just 6 months, we have passed over 23,000 members and the engagement there is phenomenal.
I have been doing exclusive Facebook Lives, recording training videos, and our team is also answering WordPress questions (all for free). You should really consider joining the group.
Our YouTube community continued to grow, and the WPBeginner YouTube channel passed the 150,000 subscriber mark which was my goal for 2019.
This year we also invested in creating original YouTube content series to help users get more traffic, grow your email list, and make money blogging. Check out our playlists.
I am planning a design refresh for WPBeginner since the last new design was launched right before Solomon was born (over 3 years ago). I am thinking about adding several new sections and tools to the website. Currently all the ideas are in my head, and I need to write it down and then make a plan to execute on it.
Maybe on the 11th birthday of WPBeginner, we'll unveil a new design refresh? Guess will just have to wait and find out.
Growth Fund Companies
All companies that I invested in through the WPBeginner Growth Fund saw tremendous growth.
MemberPress added new revenue channels, made product improvements, and acquired two plugins: ThirstyAffiliates and the popular Members plugin for WordPress.
They also continued the work on Pretty Links and a revamp of Affiliate Royale which we'll see more of in 2020.
Formidable Forms launched v4 of their form builder interface and several improvements. We also improved the marketing efforts and made changes in the conversion funnels to unlock significant revenue growth.
I also invested in Rymera Web this year which is the parent company of Wholesale Suite, Advanced Coupons, and Inventoroo.
As we expand our eCommerce offerings, I believe the tools from Rymera will be a great compliment to what we're building at Awesome Motive.
I'm in the middle of closing few other deals at the time of writing this, but I can't announce it until they're finalized.
Other Investments
It was a fairly silent year for me in real estate since the market has been quite high. I was able to get a pretty good deal on a Gas Station property in Ft. Lauderdale, so I ended up buying it.
The most important rule that I learnt from my mentor in real estate is that you make money on the BUY (not on the sell). I try to stick to this discipline.
A lot of you have asked me about why do I invest in gas stations? First let me be clear, I don't operate these. In all my investments, I'm simply the landlord, and I lease the stores to top rated tenants like Circle K, etc. In some properties, I also control the petroleum contracts, but all of these investments are passive and require no involvement from me.
Good gas station properties are located in high-traffic areas of town which means they're good real estate. I can always repurpose the real estate with another retail tenant when electric cars take over 🙂
Company Retreat
Awesome Motive is a 100% distributed company, and we do not have a central HQ. While this is normal in our industry, often normal world people get really shocked to hear that our team is spread across multiple countries and continents.
We do an annual retreat every year where we fly into a central location. This year we all traveled to Orlando, Florida.
Our annual retreats are by far one of my most favorite trips. I get to hang out with some of the smartest people in the world that work alongside me to serve our customers. I'm truly proud of everything that my team accomplished in 2019.
Below are some photos from our company retreat, our trip to Disney World, and a fun night out at Top Golf: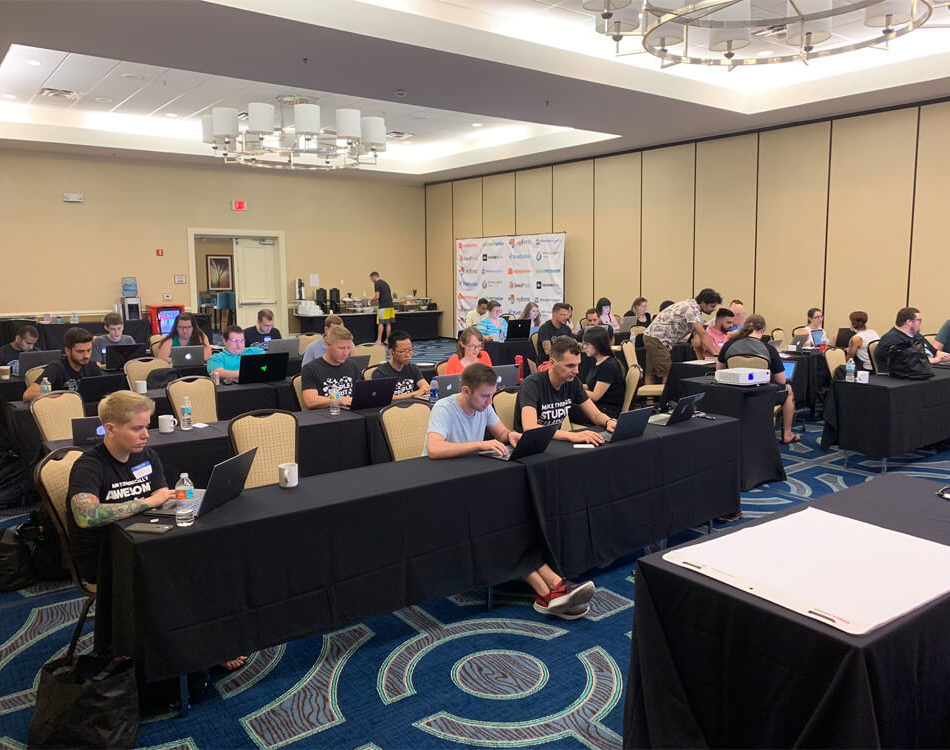 Looks fun? Want to join the company? We're hiring!
See the open positions and please apply using the specified method. Please DO NOT email me personally because that tells me that you don't pay attention to details, and you won't be a good fit at AM.
Lessons Learned
Like every year, I learned a lot in 2019 through reading books, talking with other smart entrepreneurs, and through trial-and-error. Below are some of the most important lessons:
Complex doesn't have proportional ROI
As entrepreneurs, we always want to do better. The challenge is that sometimes … more often than we like to admit … we end up confusing complex / sophisticated solutions as better solutions because they just sound cool and maybe make us feel "smarter".
While sophisticated solutions may make sense in theory, more often than not complex doesn't add proportional value.
Instead it actually ends up costing more both from pure $$ standpoint as well as loss of productivity, time investment, learning curve, on-boarding, etc. which are even more expensive long-term.
In 2019, I was reminded of this lesson numerous times whether it was working with my new portfolio companies, reviewing new proposals / pitches from team members, and even when evaluating some of our existing internal processes.
At Awesome Motive, one of our core values is that we labor for simplicity. We used the word LABOR because making things simple is hard work!
As we grow in our businesses / careers, it's easy to lose sight of that. My goal for 2020 is to hold this value even closer to my heart.
Consistency is more important than Intensity
Like most people, I started 2019 with a New Years Resolution to lose weight. I failed … at first.
Basically, I set unrealistic expectations for myself which sounds cool in stories, but after few days I simply ended up giving up because it wasn't realistic.
Fast forward 3 months, March 2019, I was the heaviest I had ever been in my entire life, and I simply accepted this state of mediocrity.
This didn't sit well with me because I'm NOT lazy, and I'm definitely not mediocre. I know that I excel at every area of my life except for this, and I had to fix it.
I turned to the lessons from one of my favorite books, Atomic Habits, to build better health habits.
Instead of setting yet another unrealistic expectation, I decided to set 4 small tasks that I'd do every day which included: a 30 minute light physical activity, removing sugar drinks, drinking 4 liters of waters, and two meals with lower portions than what I was used to of.
I tracked this in a journal and apps, so I had a visual indicator of my progress.
Most of it was fairly easy because I just walked for my 30 minute activity while I listened to podcasts. My main sugar drink was coffee, so I decided to remove sugar from coffee, and it tastes just fine. The 4 liter water intake per day was hard for me, so I downloaded a water tracking app. The meal part was not too difficult either because I still ate everything I normally would (just slightly less of it).
In short, I didn't have to make any drastic changes. However the consistency of my small actions compounded, and I was able to achieve great weight loss results.
I have continued this into 2020, and I look forward to living up to my identity of being disciplined in both business and health.
Saying NO is the ultimate productivity hack
As I mentioned earlier, 2019 was by far one of the most balanced years of my life. I got a lot done, I was able to spend time with family / friends, and I was still able to dedicate a decent amount of time to learning / personal growth.
What changed?
I said NO … A LOT.
In my ideal weekly calendar, I dedicated only 3 hours a week for External Meetings / Interviews / Calls that didn't fall under the "Critical / Urgent" criteria.
To help protect me from myself, I also gave up my entire calendar management control over to my executive assistant.
This gives her autonomy to say NO and move things around without my involvement so everything fits my ideal calendar.
Some people complained to me about this because we had to say NO to their podcast interview request, or I wasn't available for a 1-on-1 call.
But the reality is that in most cases the matter that needed to be discussed in 1-on-1 either didn't need me being involved or was handled equally as well over email.
Bottom line is say NO a lot in 2020 and FOCUS on what matters most to you!
Tying frustrations with roles instead of people helps you be more positive
When you have a lot going on, it's easy to get frustrated. Sometimes you even end up taking out the frustrations on the wrong person at the wrong time … which is really bad.
Other times, the frustrations end up boiling up and can significantly hurt a really good relationship with a friend or colleague.
The challenge is that most people don't know how to properly communicate through it.
My general reaction is anger and confrontational when I'm frustrated, and I simply didn't like that part of me.
I wanted to improve, so I started reflecting on this a lot.
I came to a realization that in almost all the cases, my frustrations wasn't with the person, but it was with the role or specific act that person was performing in their respective role.
This realization was significantly helpful because it made it easier for me to communicate my thoughts in a positive way without hurting anyone's feelings or burning a relationship.
While this may seem simple or come easy to some of you, this was a big AHA moment for me 🙂
Problems need energy to expand
Whether it's business or life, there will always be problems.
As entrepreneurs and leaders, one of our key responsibilities is to solve problems.
Earlier in the year, one of my highly qualified team member came to me with a "BIG" problem that they had spent a lot of time thinking about but couldn't solve. Within few minutes into the conversation, I was able to guide them to a working solution.
They asked me how was I able to arrive at a solution so quickly.
My answer: I didn't give the problem any energy to expand.
Often when trying to solve problems, we have a tendency to go down a rabbit hole which ends up taking us further away from the actual problem. Not only that, it also introduces new problem scenarios which just makes thing more complex.
This process is called giving problems energy to expand. The more energy you give it, the bigger and more complex the problem will get.
If you don't catch yourself, you end up in a situation where you're simply stuck, or worst you have a solution to a problem that probably doesn't even really exist.
This isn't a new lesson for me, but I wanted to share it here for my team, my future self (incase I forget this lesson), and hopefully one day Solomon when he reads these blog posts.
To be a good problem solver, you must be decisive. Don't give problems energy to expand. Remember, complexity is the enemy of execution. Labor for simplicity!
Listening to Understand is a Powerful Habit
If you have read any leadership book, heard a podcast, or saw a presentation, then you have likely heard something along the line of Good Leaders are Good Listeners.
This phrase is used so much that it almost feels cliche.
During one of my reading / thinking days this year, I some how landed on the topic of listening, so I started reflecting on this.
The more I read, the more I realized that I often listen to reply vs. listen to understand. This isn't unique to me either … it's actually true for most people.
Most of us suck at listening.
Because majority of our development years, we're thought to speak / talk. It'd be generous to say that 95% of our childhood training is on speaking vs. 5% is on listening.
During my research, I read a stat that most individuals can speak at a rate of 175 to 200 words per minute, but we are capable of listening and processing words at 600 – 1000 words per minute. Since we're not at full capacity, our brain drifts off to other questions or even preparing a response.
This past year, I spent a lot of time practicing being an active listener. It has made conversations more fun, and it's also been an extremely powerful learning tool.
When I'm not careful, its easy for me to revert back, but I've gotten better at catching myself.
I will continue working on this skill and hopefully one day I'll master it.
My Goals for 2020
I'm not going to list out product-specific goals because each one of them have fairly elaborate roadmaps.
My personal goals for 2020 are:
Continue doing family trips – I really enjoy them
Find more small but compounding improvements to unlock extreme growth in all areas of life
Become a better mentor and regularly share my breakthroughs with my team and younger family members
Delegate more effectively and get out of the way
2019 was an amazing year, and I'm truly blessed to be able to do what I love every day.
Here's to an even better 2020!
In the meantime, enjoy more pics from 2019 🙂